NWG selects five for ten-year frameworks
Mott MacDonald Bentley, Interserve, Integrated Water Services and a joint venture between Esh Construction and MWH have been awarded ten-year frameworks, worth £50M a year, by Northumbrian Water Group (NWG). The frameworks take effect from October 1 and cover the Northumbrian Water and Essex & Suffolk Water regions.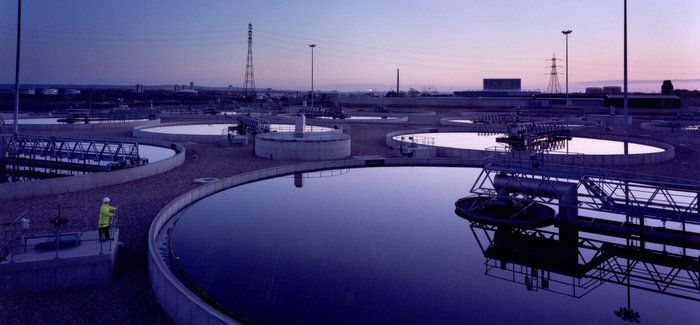 John McGovern, NWG head of Asset Delivery, said: "The contracts will boost the economy of our region and of the local communities we serve and will also support employment. We are working closely with all companies involved to ensure the smooth transition of contracts and we look forward to working with those appointed.
"Having long-term framework agreements in place will enable better planning, relationship building and the transfer of in-depth knowledge and skills. As a result of the security that this work brings, those who have won contracts will also be able to further invest in their own businesses, people and systems."
These latest contract awards follow the announcement of partnership agreements, worth £580M, with Esh Construction and Seymour Civil Engineering Contractors to repair and maintain Northumbrian Water's 30,000km sewer network. Fastflow Pipeline Services, Crossglade, Lowman and T4 Survey will maintain and upgrade 26,000km of water pipes in the North-east, Essex and Suffolk.
Steve Tetlow, Bidding and Strategy director at Mott MacDonald Bentley, said: "The water and wastewater networks framework will see us undertaking planned maintenance on sewers and strategic water mains, and installing property level flood protection measures on domestic and commercial properties. The water and wastewater treatment framework will involve improving a wide range of assets including treatment works, boreholes, pumping stations and reservoirs. We look forward to working with the other successful framework companies as 'one team', to deliver high levels of customer service in the most efficient way."
Stephen Wilkie, Regional managing director of Esh Construction, said: "Together with our colleagues at MWH, with whom we have worked for over ten years, we are proud and delighted to have been awarded this contract. Our joint venture company will be delivering five main areas of planned maintenance to Northumbrian Water's water and wastewater networks. These range from short term flood damage mitigation to significant long term, large-scale capital projects designed to improve overall asset infrastructure."
Cath Schefer, managing director of MWH UK, commented: '"We're delighted with our appointment to this framework contract with our partners Esh. It is a great opportunity to bring our complementary capabilities to meet the challenges of AMP6 and the Totex environment."
Chris Tyerman, Interserve managing director for Infrastructure, said: "The collaborative approach sought by Northumbrian Water Group for this framework is very much aligned with our vision, values and objectives. Continuing to provide specialist design and construction services for water and wastewater treatment projects is a key part of our strategy to develop, improve and maintain critical infrastructure for key customers."
Steve Suffolk, managing director of Integrated Water Services, said: "We have worked with Northumbrian Water Group for more than 17 years and I am delighted that we are to continue to work together and help them to continue to supply their customers in Essex and Suffolk with excellent quality tap water. This type of landmark contract, which will involve upgrading, designing, constructing and commissioning water treatment assets, has a substantial requirement for highly skilled field engineers which we are proud to be able to offer on a long term basis."