NPS can give country the water infrastructure it needs - Coffey
Environment Minister Therese Coffey has said the draft National Policy Statement (NPS) for Water Resources Infrastructure is designed to ensure "we get the infrastructure we need, when we need it".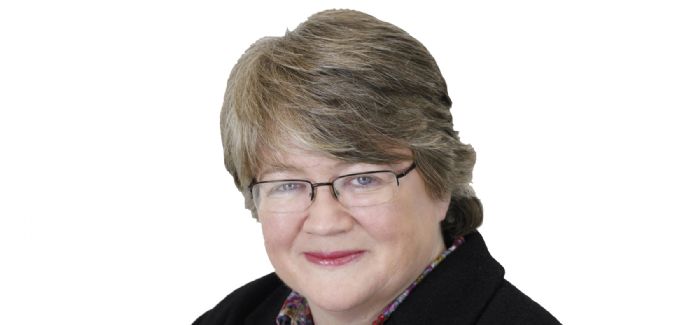 The NPS, which went before Parliament last week, sets out the need for the development of nationally significant infrastructure projects (NSIPs) for water resources in England, and provides planning guidance for those applying for NSIPs.
It reinforces many of the recommendations set out in the report by the National Infrastructure Commission (NIC) on England's water infrastructure needs, including a 50 per cent reduction on leakage by 2050 and the need to reduce demand, and addresses the need for new water resources infrastructure, along with other schemes such as desalination and effluent re-use for longer-term drought periods. 
Defra's overview of the NPS says the Government has "identified an immediate need to increase resilience in the water sector to address pressure on water supplies" and backs the NIC's suggestion of a "twin-track approach" that includes "both demand management, for example leakage reduction and increased water efficiency measures, and new water supplies, such as reservoirs and water transfers".
Speaking in the ministerial foreword, Parliamentary Under Secretary of State for the Environment Coffey said that NPS "will guide planning decisions for water resources infrastructure of national significance, making sure we get the infrastructure we need, when we need it".
She continued: "This NPS brings together Government policy on resilience and sets out clearly the need for water resources infrastructure. It draws on evidence on the long-term planning needs of the water sector.
"Where 'nationally significant' schemes are identified as the best options, the NPS will provide clear planning guidance for promotors of such projects, and for the Planning Inspectorate and Secretary of State in their consideration of applications for development consent."
Coffey also spoke of the need for water companies to work together on a regional scale to determine how best to tackle the challenges they face.
She added: "The NPS reiterates the importance of strategic water resources planning that will benefit all water users and the environment and sets out the role of the Environment Agency's national framework for water resources in achieving this. Alongside the development of the NPS, we have already made legislation in Parliament to make sure the correct type and scale of water resources infrastructure is captured as 'nationally significant'."