Nottingham company fined over Severn Trent hydrant use
A company based in Nottingham has been fined after pleading guilty to illegally using Severn Trent hydrants in Wolverhampton on two occasions.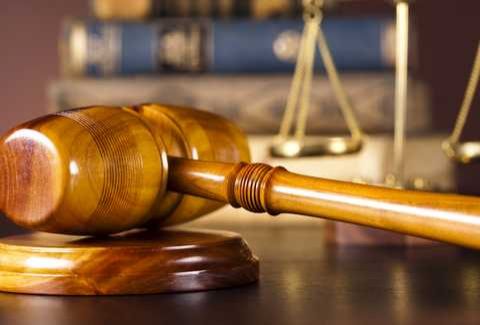 Total Reclaims Demolition Ltd, of Wigwam Lane in Nottingham, was ordered to pay £3,854.70 at Wolverhampton Magistrates Court on Thursday (19 October) after admitting the offences, both of which happened in Peel Street.
Severn Trent is now reminding people of the consequences of illegal hydrant use, and what they can do to help the company in stopping this illegal activity.
Severn Trent's Dan Littlewood said: "We hope people realise how serious we take illegal hydrant use. It's not fair to our customers that their water supply could be affected, all because some people think they're above the law.
"Not only does this cause our customers to either be without water or to have their supplies left discoloured, it could also mean the fire service is unable access water in an emergency if the hydrant gets broken which could have serious consequences."
Since the start of 2016 Severn Trent has successfully prosecuted 30 companies and written more than 100 warning letters to firms that have been caught illegally using hydrants. Over 20 companies are currently under investigation.
To make it easier to spot people using hydrants illegally, Severn Trent has arranged with contractor Aquam Water Services for all of authorised standpipes to be painted bright green and feature the Severn Trent and Aquam logos. Anyone seen accessing a hydrant which is not bright green is potentially doing so illegally, and members of the public are being asked to take a picture of their vehicle and send it to Severn Trent at waterregulations@severntrent.co.uk.
In addition to the new standpipes, Severn Trent has also been busy fitting tens of thousands of new locking caps to hydrants which can only be unlocked with special equipment. To date, more than 30,000 caps have been fitted across the network.
Littlewood added: "Illegal hydrant use is one of the major causes of discoloured water in the Severn Trent region as the draw of water through the hydrant can disturb harmless sediment that normally sits at the bottom of the pipe. If customers do ever experience their water being discoloured, simply run the first mains fed tap at a gentle rate for 20 minutes and the water should clear.  You may need to do this a few times to completely clear the water.  It's nothing to worry about, and this simple advice may avoid the need for you to call us."