Northumbrian Water's Innovation Festival returns in July
Northumbrian Water has confirmed its Innovation Festival will return to the North East in July 2019.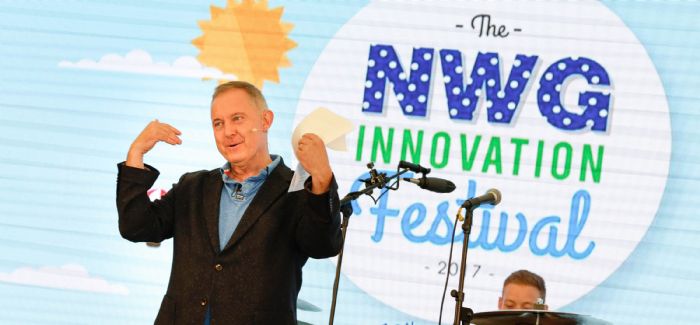 The company has confirmed that it is holding the five-day festival from 8-12 July and is expecting thousands of people from across the globe to attend the third annual event.
Previous Innovation Festivals have seen representatives from some of the world's leading businesses and most innovative companies gather to take part in the festival, including Google, Amazon, Microsoft, Arsenal Football Club, O2, IBM and Ordnance Survey.
Special guests such as the BBC's Steph McGovern and Alexander Armstrong have also taken part in the events and have worked alongside academics from local universities, company employees, engineers and customers to come up with a number of ideas and solutions to help tackle major social and environmental challenges.
In total, more than 3,000 people have attended the two previous festivals from 650 businesses and organisations. More than 1,000 school children have taken part in STEM activities and 76 REAL life projects have come about as a result of work at the festival, including the Newcastle moss tree, Underground Mapping, the 'barnacle' smart water monitoring device and digital twins.
Nigel Watson, Northumbrian Water Group information services director, said: "Following two amazing previous festivals, we have high expectations for Innovation Festival 19 and the early indications are that it's going to be even better than what we've seen before.
"This year's festival will see us tackling some big issues and working with some really influential companies and people to help solve some vast problems and we're really excited about what's coming up.
"The appetite for it has been huge – we've had constant requests from sponsors and partners from the previous festivals asking to be part of the 2019 event – and so I'm delighted to be able to officially announce it and start the discussions and planning.
"We've firmly established ourselves as leaders in innovation in the water industry and we have no plans to stand still. 2019 is going to be the most ambitious and exciting year on record for us as a company and we can't wait to get started."
Northumbrian Water received the Transformation and Innovation award at the 2018 Utility Week awards earlier this month in recognition of the innovative culture within the company.