Northumbrian Water to use nuron's nervous system for sewers
nuron has announced that Northumbrian Water has signed an agreement to become the first water company in the world to install its sewer monitoring technology in a live sewer system.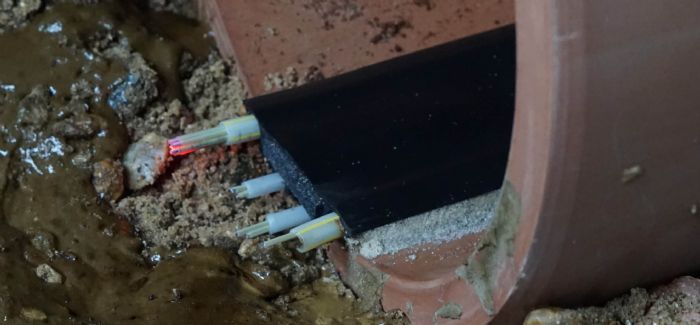 The project will be launched at Northumbrian Water's innovation festival in July.
nuron's distributed, in-pipe fibre sensing technology measures depth, flow and temperature along the entire length of the sewer pipes.
The dense, real-time data acquired enables proactive and predictive management of the sewer system, which will help Northumbrian Water to resolve issues before incidents occur, providing significant operational, financial and environmental benefits.
The nuron system is dual-purpose: it can also deliver secure and reliable fibre communications both for NWL and for cost-effective and efficient deployment of the dense urban fibre networks required for full fibre broadband, 5G and smart cities.
The use of the nuron technology forms part of Northumbrian Water's programme to be leaders in asset management as well as enabling widespread social, environmental and economic benefits to their catchment.
Claire Fenwick, nuron's managing director, said: "NWL are an innovative company, pioneering new ways to manage their sewer infrastructure to continue an excellent customer service record and affordability for all.
"Northumbrian Water have been working with nuron since inception, sharing our vision of a transformation of sewer network operations. This project addresses their top priorities of providing network resilience, reducing pollution and improving overall customer satisfaction."
Northumbrian Water wastewater director Richard Warneford said: "For Northumbrian Water Group to be the national leader in the provision of sustainable water and wastewater services, we need to innovate and collaborate.
"Part of that is recognising and supporting innovative businesses with big ideas. nuron's technology has the ability to transform the way our wastewater infrastructure has been traditionally managed. Other utilities have adopted monitoring and management innovations with great outcomes for customers and the environment. It is exciting to be leading this trend for transformation within our industry."