Northumbrian Water to install 10 new solar farms
Northumbrian Water Group (NWG) is finalising plans to install and operate 10 new solar farms at its sites.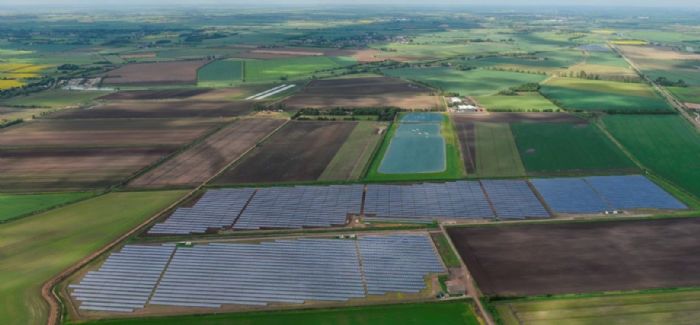 The company expects to generate 10 gigawatt hours of electrical power – enough to power more than 3,000 homes – through the solar farms.
Northumbrian Water recently announced it would power all 1,858 of its sites using renewable electricity for the next four years, after signing an agreement with Danish energy supplier Ørsted.
NWG is now building a partnership with Lightsource BP, which has already started ecological, operational and electrical assessments of water and sewage works for 10 ground-mount solar photovoltaic systems across its operating area.
The project will enable the company to take another step towards carbon neutrality, while reducing its own energy costs.
Graham Southall, NWG commercial director, said: "We have a genuine desire to work with suppliers who share our passion to deliver excellence across our industry while protecting our planet by reducing our carbon footprint. This project will deliver a great result for our customers, the environment and our business."
Lightsource BP has an impressive record of delivering solar power across Europe, providing sustainable power alongside significant cost savings to clients.
NWG said it was impressed with Lightsource BP′s track record of delivery and the commercial offering.
Lightsource BP is the largest utility-scale solar developer and largest operations and maintenance services provider in Europe, with over $3 billion of capital invested across 2GW of global solar projects.
It is a global leader in the funding, development and long-term management of solar PV projects and has worked with many large energy users and water utilities companies.
Lightsource chief executive Nick Boyle said: "We are truly delighted to be appointed as Northumbrian Water′s strategic partner in the delivery of this project.
"Choosing to procure solar electricity in this way will provide Northumbrian Water with a long-term hedging strategy against rising costs in today′s volatile energy market.
"Solar is a locally generated, cost-competitive, reliable and clean alternative that will be a good addition to Northumbrian Water′s energy mix. We are looking forward to working with the team to deliver these 10 sites in the next year."