Northumbrian Water's Maxine Mayhew joins ADBA's board
Northumbrian Water's group commercial director, Maxine Mayhew, is one of two new board appointments announced by anaerobic digestion (AD) trade body ADBA. Mayhew is joined by George Gittus, Suffolk NFU County chairman and owner of Symonds Farm Power, as ADBA strives for a diverse board representing all sectors of the industry.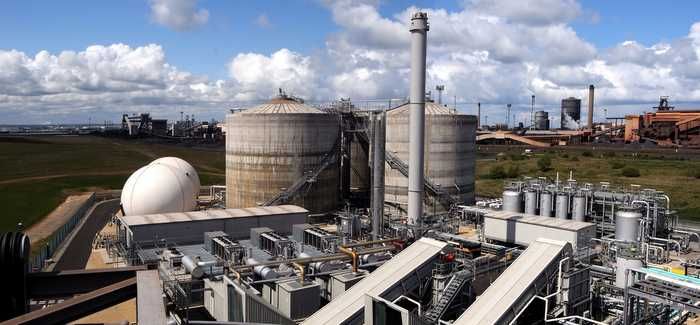 Northumbrian Water uses all of its sludge to generate renewable energy
ADBA said Mayhew's wealth of experience at Northumbrian Water will help advise industry on the importance of operational efficiency and on maximising value from AD outputs. Energy generation from sewage gas has increased by more than 25% over the past five years, and the water companies have a strong focus on research and development.
Mayhew said: "At Northumbrian Water we are very proud of the fact that 100% of our sludge is used in AD to generate green power, and for the UK in general anaerobic digestion and the use of bio-resources are a key part of delivering a sustainable energy generation strategy both today and for the future. However, it's important that we ensure that AD continues to grow and maximise its economic and environmental potential through stable policy frameworks as well as a collective effort to overcome technical barriers. 
"I look forward to helping ADBA deliver its ambitious goals and support its members to embed AD and bio-resources as the best economic and environmental solution and to realise its potential." 
Whilst AD has been well established in the water sector for decades, the farming sector is just taking off. The number of agricultural plants doubled to 139 in the last year alone – and there are still many more in the pipeline.
Commenting on the association's latest appointments ADBA chief executive Charlotte said: "Anaerobic digestion has an exciting five years ahead, and as the industry's trade body we need a strong, diverse board representing all sectors of the industry to provide the knowledge and leadership that can help our members realise the industry's full potential – supplying 30% of domestic gas demand, reducing greenhouse gas emissions by 4%, supporting a £100 billion bio-economy and helping our farmers to keep farming through improved food security and production. We're delighted to add Maxine and George to our board's considerable bank of knowledge and expertise. 
*Maxine Mayhew will be among the speakers at our Water Industry Energy & Carbon Management conference being held on September 17 at the Holiday Inn in Birmingham City Centre.