Northumbrian Water pledges £1Bn investment
Northumbrian Water has made a commitment to invest around £1Bn in services to its customers in the North East between 2015 and 2020.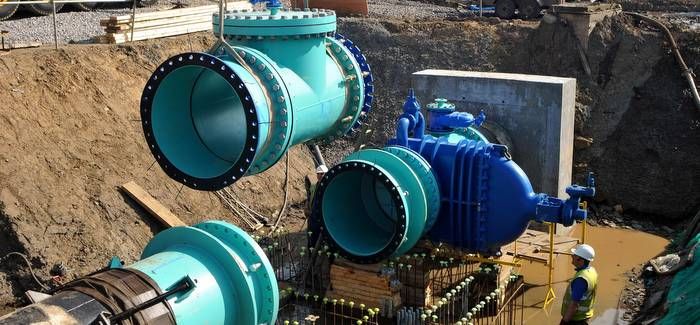 The utility says the investment will improve its services and protect and create jobs among its network of suppliers and contractors, as well as encouraging new businesses into the area.
The company says it is in the process of refreshing its business plan, based on customers' priorities and a commitment to improving service and efficiency. The detailed business plan will be published in December.
Northumbrian Water chief executive officer Heidi Mottram said, "This is a major commitment to further improve the infrastructure of water supply and sewerage services in the North East, and it will have a significant knock-on effect in terms of our regional economy. As well as improving the service we provide for our 2.7M customers, we will be making a major contribution to our network of suppliers and contractors based in the region.
"By making sure we have water and sewerage services that are second to none, new businesses will be encouraged to come to the area. We have been consulting with our customers and stakeholders all over the region and discussing our findings with a group called the Water Forum.
"This independent group is made up of a wide range of representatives who scrutinise and challenge our plans. We have developed proposals for the future through this process, and we now want to check that we have reflected our customers' views correctly."
Based on feedback already received from many of its customers, Northumbrian Water has identified some key areas where investment will be made. These include:
• Improving 435km of sewers to reduce the risk of flooding
• Cleaning 2,424km of water pipes
• Replacing 322km of water mains to prevent supply interruptions
• Improving 12 sewage treatment works to raise the quality of water returned to rivers
• Improving sewerage systems to protect bathing waters from potential pollution
 
Mottram added: "We are proud to serve our customers in the North East and we are committed to making this investment, but we are also mindful of the need to continue offering excellent value for money by giving our customers what they want at a fair price."