Northumbrian Water Group CEO Mottram awarded CBE
Heidi Mottram, chief executive of Northumbrian Water Group, has been awarded a CBE for services to the water industry and business community in the Queen's Birthday Honours list.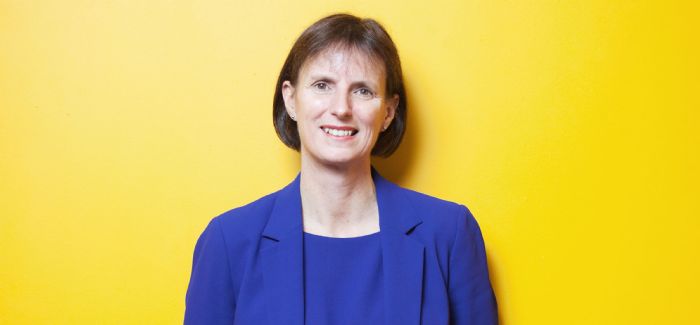 Mottram became the first female CEO in the water industry after joining Northumbrian Water Group in 2009.
Following on from a successful career in the rail industry, where her work was recognised with an OBE in 2009, she has transferred her experience to the water industry and has driven a values-based, high performance culture.
She has championed diversity in the industry, reforming her own executive leadership team to be 50-50 gender balanced and providing support, coaching and guidance to many women both in the industry and further afield. As a result, in 2016 she was recognised nationally as one of the Top 50 women in engineering.
Mottram's strong environmental and social ethos has resulted in the business being recognised nationally and internationally for responsible business practice during her tenure as CEO, achieving the Queen's Award for Sustainable Development in 2014 and being named as one of the world's most ethical companies for the last seven years by Ethisphere – the only water company in the world to be recognised on this global list alongside only five other UK companies. 
Mottram also actively supports the local community, having implemented policies to enable NWG to donate 1 per cent of pre-tax profits every year to charitable causes, enabling 55 per cent of employees to volunteer in work time and supporting approximately 1,500 community organisations each year. 
Her personal commitment is demonstrated in her role as chair of governors of Castle View Enterprise Academy, a sponsored academy school in a deprived area of Sunderland, and as a trustee for WaterAid, the national charity that promotes clean water and sanitation for all.
In 2016, her work in the area of responsible business practice was recognised by HRH Prince of Wales when he made her his Business in the Community Ambassador for the North East. This success has been sustained and the last few months has seen the business collecting many national awards for excellent performance, including being awarded the UK Excellence Awards Company of the Year, the Utility Week Utility of the Year and Water Company of the Year at WWT and WET News' Water Industry Awards 2018.
Mottram played a leading role nationally in shaping and developing the new retail market which opened in April 2017.  She is also a visible and active leader in the wider business community, chairing the regional CBI Council from 2013-15 before becoming a member of the CBI national board, taking on the role as vice chair to Lord Adonis' Strategic Economic Review for the North East LEP area in 2014/15 before joining the NE LEP Board as vice chair in 2016.
Mottram said: "I feel incredibly proud to receive this honour. I am very lucky to have the privilege to lead such a fantastic organisation as Northumbrian Water Group and I hope this award also reflects the amazing work that our teams do to keep the water flowing for the customers and regions that we are proud to serve.'
Carolyn Fairbairn, director general at the CBI, said: "Heidi has been at the forefront of the business community for some years now, displaying inspirational and innovative leadership in her time with Northumbrian Water Group. 
"She has been a true champion for businesses and their role in wider society, and has been a strong advocate for firms in all corners of the country in her work with the CBI."