Northumbrian Water go global for Innovation Festival 2020
Northumbrian Water has announced plans for its fourth Innovation Festival which will have an international feel.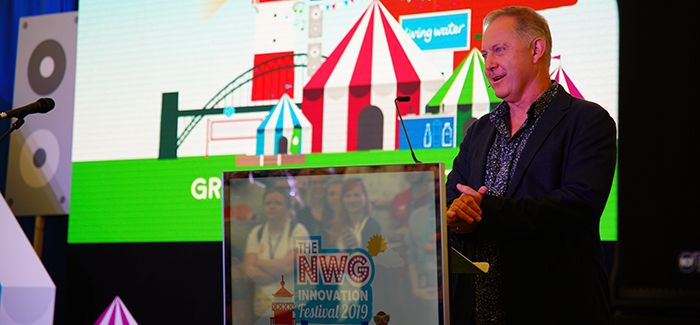 The water company has confirmed that it will hold the event in Newcastle in July next year, but will be joining forces with creators and innovators from across the world to take the festival to an international level.
The event, which focuses on championing new ways of thinking, will see attendees in the North East of England working on sprints, hacks and challenges alongside festival teams in America and Australia.
According to the company, introducing influences from across the world will help take sprints in new and exciting directions and offer a global perspective to tackling some of the big problems faced by the sector.
Nigel Watson, Northumbrian Water's information services director and festival founder, said: "We're very excited to officially announce that our incredible Innovation Festival will return for 2020 and this time we're taking it to another level. We're going global.
"It's big, it's ambitious and it's the first time something like this has ever been done by a water company and we're incredibly proud and excited to be leading the way.
"We've been really lucky to have attendees from international companies join us at the event in Newcastle over previous years, and we expect lots of them back for 2020, however the interest and attention the festival has gained from organisations worldwide meant that we had to look at how we could make it bigger and better. So we're doing it all over again, but on a global scale.
"By offering organisations and innovators in America and Australia the chance to continue our hard work overnight, once our Festival days are finished here in the UK, then we're able to open up our ideas and innovations to the whole world."
This year's Innovation Festival attracted more than 3,000 people from nearly 700 organisations from across the world to the region to work together on ideas and come up with new inventions and creations.
The Innovation Festival 2020 will take place at Newcastle Racecourse from Monday July 6 to Friday July 10.