Northumbrian Water chief issues coronavirus update
The chief executive of Northumbrian Water has assured customers its doing everything it can to ensure that water and wastewater services remain reliable and secure during the coronavirus outbreak.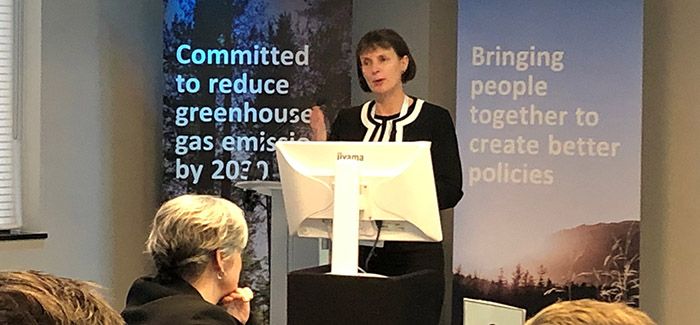 In an email to customers Heidi Mottram (pictured) CBE said: "We understand that you may be concerned about the current Coronavirus situation and how it might impact on the essential services you get from Northumbrian Water. 
 
"We want to reassure you about the steps we're taking, and the plans we're putting in place to make sure you've every confidence your water and wastewater services remain reliable and secure. 
"Like everyone else, we're closely following all of the latest government guidance and NHS advice and doing everything we can to help protect our employees, customers and our operations." 
The company added that it is putting robust plans in place to make sure that its services and operational sites continue to run.  
Mottram added: "We've already started to implement these plans and are running training programmes increasing the number of people who can work across our business critical water and wastewater areas. 
"This will give us a much stronger, larger and resilient team to keep some of the most critical parts of our business operational." 
The outbreak has led to changes in the way the company is operating, with Mottram outlining how teams in the business are holding virtual briefings, staggering shift patterns and restricting access to key offices, sites and areas.  
 
Mottram continued: "Our priority is to make sure our employees are safe and protected from the virus, and so we have extra hand sanitisers, wipes and gel available across all of our sites. We will continue to remind everyone of the huge importance of thorough and frequent hand-washing at all times. We're confident that with everything we have in place we are as ready as we can be for what may be ahead, and that our customers shouldn't notice any major changes to the service we provide." 
The company has also urged any customers who are struggling to pay their water bill due to loss of income to get in touch with them.  
You can keep up to date with the latest on how the water sector is responding to the coronavirus outbreak by visiting https://wwtonline.co.uk/tags/coronavirus