Northumbrian reveals £8M SuDS plans
Northumbrian Water has unveiled plans for an ambitious £8M sustainable drainage (SuDS) scheme in North Tyneside which is aimed at reducing flood risk.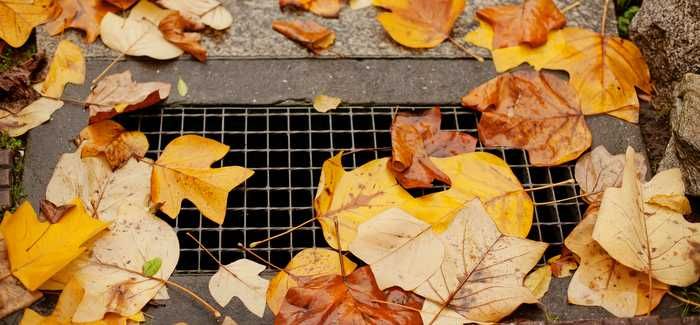 The utility has worked with North Tyneside Council and the Environment Agency on the plans for Killingworth and Longbenton, which are being put on display for local residents in the coming week.
The proposed £8 million scheme has been designed to manage surface water in the natural environment rather than using storage tanks and pipes, after the area has suffered from extensive flooding in recent years.
Water from Killingworth Lake and Longbenton Letch, which currently flows into Northumbrian Water's sewer network, is to be diverted. This will reduce the risk of flooding as sewer pipes will be able to transport higher volumes of wastewater and surface water in times of heavy rainfall.
The route of Longbenton Letch will be diverted from the sewer network, near Goathland Avenue, into a new underground surface water pipe. This underground, 700 metre pipe, which will mainly run through open land, will transfer flows to Forest Hall Letch.
Wetland areas will be created along sections of Forest Hall Letch, to provide somewhere for water to go when flows in the watercourse are high.
To prevent Killingworth Lake from overflowing into Northumbrian Water's sewer network, its surface water area will be increased and water will be transferred by another new underground 340 metre surface water pipe into West Moor Tributary.
Northumbrian Water's Sewerage and New Development manager, Mike Madine, said: "This is one of many schemes that demonstrates our commitment to working in partnership to reduce the risk of flooding in a cost effective and sustainable way, while benefitting local communities and enhancing the environment.
"Removing surface water from our network not only increases capacity within sewer pipes, it also means that we will avoid treating water unnecessarily at our sewage treatment works. The environmental benefits are significant as water quality in the Ouseburn will be improved by reducing spills from our combined sewer overflow in the area and the proposed wetland areas will create spaces where wildlife can flourish and communities can enjoy. I encourage people to go along to the customer information session to find out more and give feedback about the proposed scheme."
Councillor John Harrison, North Tyneside Council Cabinet Member for Housing and Transport, said: "This scheme offers a great opportunity for us to significantly reduce the risk of flooding in this area, and at the same time enables us to improve the local environment to create attractive places for people to enjoy."
Richard Robinson, Environment Agency's Flood and Coastal Risk Management Adviser, said: "Working with the other organisations has allowed a collaborative project to be developed which manages the risk of flooding from multiple sources and improve the local environment.
"The floods of June 2012 highlighted the importance of addressing flood risk from all sources. This project works with the whole catchment to enhance the existing water features and manage flows in a natural way, ensuring the catchment is more resilient to flooding in the future."
It is hoped that funding will be approved for the scheme by the end of the year and an estimated start date for main construction is 2017.
Northumbrian Water's Mike Madine is speaking at WWT's Integrated Water Resources Management conference on September 16th in Birmingham.