Northumbrian plans £8M sewer upgrade for Sunderland
Northumbrian Water is investing £8M to upgrade its sewer network in Sunderland. The one-year scheme begins this November, and will improve the performance and resilience of the water company's network in Roker, Seaburn and St Peter's.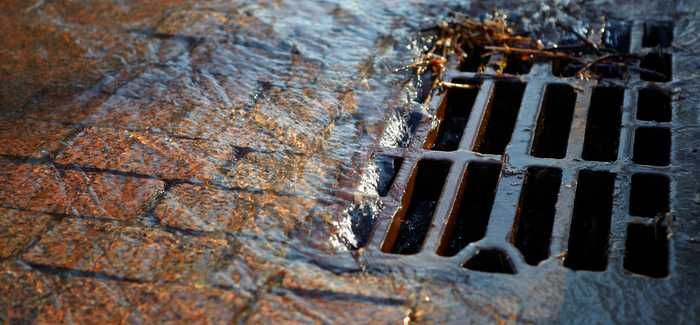 The work will involve reducing the amount of surface water that enters the sewer network to free up capacity within pipes. This is particularly important in times of heavy rainfall. 
As a result, the amount of times that wastewater is discharged into the sea at Whitburn Steel pumping station, and into the River Wear, near St Peter's Church, will be reduced. Flood risk will also be reduced in parts of Roker and Seaburn.
Northumbrian Water's wastewater director, Richard Warneford, said: "Our sewer network improvement scheme comes at a time when there is a significant amount of work being carried out by many organisations, big and small, to help make Sunderland a great place to work, live and visit.
"We appreciate how much our customers in Sunderland, and across the region, rely on us to provide them with the best service we can and reducing flood risk and looking after the environment are two of our top priorities. Removing surface water from sewer pipes is a very effective way to reduce the risk of flooding and pollution. 
"As well as installing new pipes to transfer surface water away from the sewer network, and new tanks to store storm water, we are also hoping to use sustainable drainage solutions, where possible. These may include rainwater gardens, ponds or grassed detention basins and have wider social and environmental benefits, including providing a green space for people to go to in an urban area and creating valuable wildlife habitats."
The investment includes plans to install new sewer pipes in the land between, and on, Fulwell Road, Roker Baths Road and Harbour View, in Roker, to transfer surface water to Roker Marina where it will discharge to the River Wear via existing pipe work. 
Underground storage tanks will be constructed in farmland north of Mere Knolls Cemetery, in Seaburn and in land close to the University of Sunderland's St Peter's Campus. The size of the tanks will be minimised due to the other work being carried out to remove surface water from the sewer system.