Northumbrian announces £2.3M flood prevention works
Northumbrian Water has announced a £2.3M programme of works to reduce flooding risk in a Cleveland village.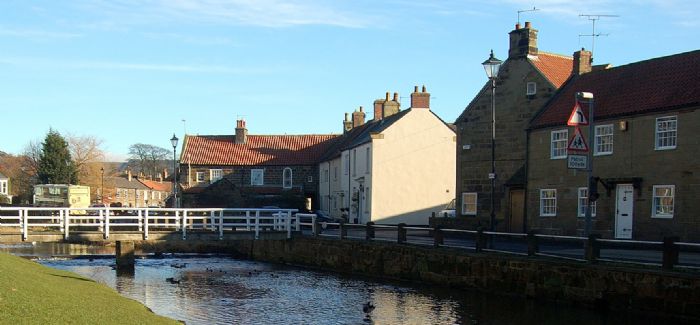 The company has launched a consultation exercise with residents of Great Ayton to discuss improvements to the village sewer system.
Engineers have identified an opportunity to reduce the risk of flooding in Roseberry Crescent and are developing proposals for the installation of 1,300m of surface water and foul water sewer, to alleviate the risk of flooding.
Ashley Ferguson, Northumbrian Water's Project Manager, said: "Looking after the environment and reducing the risk of flooding to homes and businesses are two of our top priorities.
"As part of this commitment, we would like to work closely with the Great Ayton community to not only manage and reduce flood risk in their area, but also to ensure that we reduce the impact of our work on residents as much as we can."
The work is scheduled to be carried out by Northumbrian Water's partner, ESH Construction, from early May 2018 to March 2019 in Roseberry Crescent, Roseberry Road, Roseberry Avenue, Wheatlands and Newton Road, Great Ayton and also within part of the estate of Cleveland Lodge.
Ashley added: "We are looking at opportunities to separate surface water from the public sewer by using rainwater gardens, ponds or grassed detention basins or swales, which will have a wider social and environmental benefit, including the creation of valuable wildlife habitat.
"We really want to work with the local community on these sustainable drainage solutions, or 'SuDs' as we call them, and we are keen to hear about any flooding issues that people may have witnessed or experienced in the areas we are targeting."
-Flood protection will be one of the topics on the agenda at the WWT Water Industry Asset Management Conference on May 10. For further information and to book your place visit: https://event.wwtonline.co.uk/asset