Northumbrian and MWSL to build Gibraltar wastewater plant
A joint venture between Northumbrian Water and Modern Water Services Ltd (MWSL) has won a contract to design, build, finance and operate a new wastewater treatment works in Gibraltar, it has been announced.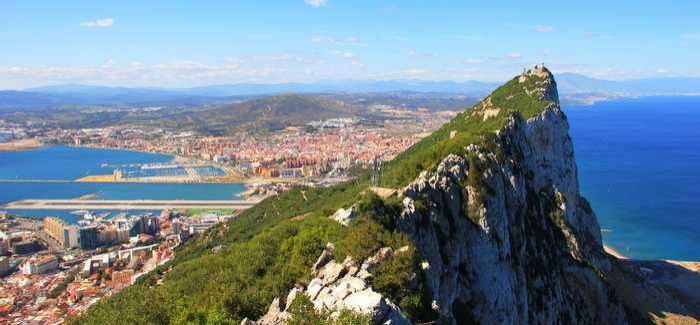 Gibraltar's use of salinated water presents unique challenges for the treatment works
The JV has been appointed the preferred bidder for the contract, which comprises a £22 million construction project followed by a 20-year operation and maintenance phase. The plant is required to treat wastewater from the 30,000 resident population of Gibraltar, together with the 30,000-strong workforce who commute across the Spanish border and tourism visitors.
It will require unique innovative technology as there are two water systems in Gibraltar, one supplying drinking water and the other using sea water for all sanitary purposes. The saline sea water content of the wastewater presents an additional challenge to the normal sewage treatment equipment and processes.
Land availability for the treatment works is also limited with the works to be built on a small footprint and include utilising existing underground tunnels in the Rock.
The works will also be designed to receive storm flows, operate on low power requirements and to stringent odour controls required to comply with rigorous emission standards.
The contract is an extension of the existing utility provision for Gibraltar by Northumbrian Water: it already operates a joint venture with the Gibraltar government through its subsidiary AquaGib Ltd, which has the long-term operating concession for the supply of Gibraltar's drinking water, with treatment using desalination through reverse osmosis. Meanwhile, Modern Water has been working in Gibraltar for about five years, where they have been developing their Forward Osmosis (FO) desalination technology, alongside AquaGib.
Maxine Mayhew, Northumbrian Water Group Commercial Director, said: "We are delighted to have been chosen to deliver this exciting next step in wastewater treatment development for Gibraltar which will enable Gibraltar to comply with the EU's Urban Wastewater Treatment Directive.
"This extension of our operating portfolio in England, Scotland, Ireland and Gibraltar is a further endorsement and recognition of Northumbrian Water being a trusted and expert provider of sustainable water services.
"It is also a tribute to our record as leaders in the UK water industry for sewage works compliance for the last six years."
Simon Humphrey, Modern Water CEO, added: "Modern Water has been active in Gibraltar since 2009 with its state-of-the-art forward osmosis testing facilities located on the peninsula and is delighted to be part of the Joint Venture that has been appointed as preferred bidder for this important wastewater treatment plant. Modern Water's experience of treating saline wastewater was a key factor in securing this project."
Discussions between the parties over the detailed terms of the project will start this week, and further information will be made available as part of the planning and assessment process by the Government of Gibraltar.