Northern Ireland Executive consults over sustainable water proposals
The Northern Ireland Executive (NIE) has gone out to public consultation over its plans for a sustainable water sector in the province for the next 25 years. The consultation, Sustainable Water: A Long Term Water Strategy for Northern Ireland, sets out a clear framework for action to achieve a sustainable and integrated approach to managing Northern Ireland's different water needs.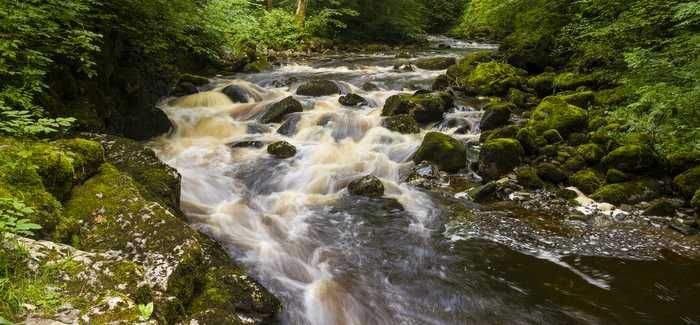 Less water needs to be taken from the environment, says the Northern Ireland Executive
The strategy covers four key aims - Drinking Water Supply and Demand; Flood Risk Management and Drainage; Environmental Protection and Improvement; and Water and Sewerage Services - and the NIE hopes it will:
Create a more sustainable water sector where all water-related activities can co-exist without compromising the environment or increasing flood risk
Consolidate and bring together all policies that affect the water sector
Progress delivery of difficult cross-cutting policies such as water efficiency, surface water management and water and sewerage funding and regulation
Inform the development and delivery of the Executive's River Basin Management Plans, Flood Risk Management Plans and proposed Marine Plan
Provide strategic direction and a framework for long-term investment plans to encourage the delivery of sustainable initiatives with longer pay-back periods
Ensure existing water and sewerage infrastructure and investment proposals inform future planning decisions
The NIE's regional development minister, Danny Kennedy, said: "I want to encourage a sustainable and integrated approach to managing all our water needs in a way which supports our regional development strategy, which promotes economic growth while protecting the environment and effectively addresses flood risk throughout Northern Ireland.
"We need to look at how we manage the water in our rivers, lakes and loughs which we use for drinking, cooking, washing, farming and manufacturing. We all need to play our part in looking at how we can use water more efficiently in our homes and businesses meaning that we need to take less of it from our natural environment."
According to the draft strategy, Northern Ireland's water and sewerage services cost around £380M a year. Also, around 560Ml a day is currently abstracted to supply 818,000 households and businesses. 
View the draft strategy.