Nomenca wins place on South West Water MEICA framework
Nomenca has secured positions on both lots on the MEICA Capital Works Framework Contract for South West Water (SWW) - covering AMP6 and AMP7 water and wastewater infrastructure projects across the region.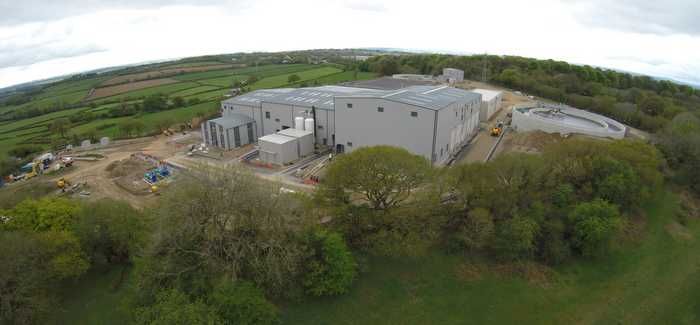 Mayflower Water Treatment Works near Plymouth
Building on its 15-year history with SWW, Nomenca will provide mechanical, electrical instrumentation, controls and automation (MEICA) and associated civil engineering. The new framework runs for an initial period of three years, with an option for SWW to extend this through to 2026.
Nomenca is a subsidiary of NM Group (North Midland Construction Plc), which works with water and wastewater suppliers across the UK. SWW has named Nomenca for major works (Lot 1) and minor works (Lot 2) on the framework.
The scope of upcoming contracts are likely to require strategic advice for SWW's MEICA programme, concept and feasibility studies, through to design, procurement, enabling works and specialist construction.
Mark Hanrahan, Group Business Development Director for NM Group, said: "This is a fantastic achievement for Nomenca and continues our long history of supporting SWW. This will help to build on our long-term commitment in people, facilities and skills development in the South West region."
South West Water's Head of Contracts, Commercial and Estates, Les Metcalfe, added: "We're delighted to officially welcome Nomenca on board to support the delivery of our AMP6 and AMP7 capital projects.  
"This is a particularly exciting time for us, with the company's flagship £60million Mayflower Water Treatment Works nearing completion and a number of innovative capital projects in the pipeline for 2020-2025."
NM Group has 12 UK offices and four off-site manufacturing facilities. It has three facilities in the South West, including a specialist control panel manufacturing centre in Plymouth that services large-scale water infrastructure projects across the country.