Nomenca begins £22M expansion of South East Water WTW
Nomenca has begun a £22 million expansion of South East Water's Bray Keleher Water Treatment Works in Berkshire that will see it increase approximately one-third in size and output.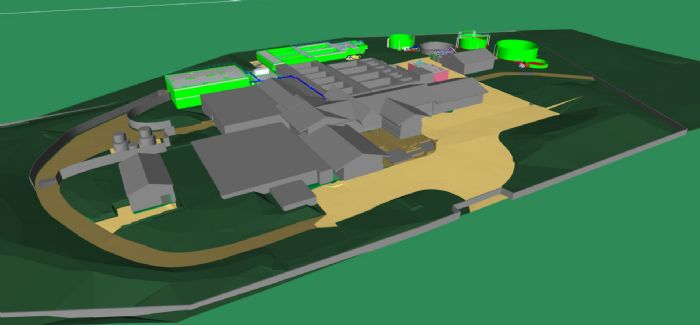 As part of a joint venture with BAM Nuttall and South East Water, the project is scheduled for completion in March 2020, and will ensure water supplies continue for thousands of homes and business across Berkshire, Surrey and Hampshire. The expansion is part of South East Water's five-year £424 million investment programme. 
With the Bray Keleher site currently capable of abstracting up to 45 million litres of water from the River Thames and turning it into fresh drinking water every day, the expansion will see output increased to 68 million litres of water every day. This increase is a direct result of water supply and demand forecasts that revealed the need to increase output in the area due to increases in population and consumption.
Brian Steventon, project manager at South East Water, said: "This is an important project that ensures tens of thousands of homes in the area will continue to get top quality, clean drinking water.
"We involved the local community from the very beginning in order to minimise any disruption, and promoted honest, two-way communication throughout; including drop-in sessions where people could come and ask questions."
Tony Stanbridge, operations manager at Nomenca, a specialist engineering arm of NM Group, said: "The Bray Keleher project is a flagship scheme within South East Water's current AMP investment programme and we are proud to be playing a leading role.
"The project has been meticulously planned and the collaborative approach to working is paying dividends, with work on site progressing well and and the project is on track for completion in Spring 2020."