NMCNomenca's 'strong performance' helps parent NMC return to profit
North Midland Construction (NMC), the civil engineering and building specialist parent of NMCNomenca and Nomenca, returned to profit in the first quarter of this year. A first quarter profit of £234K was achieved on revenue down 1.5% to £44.5M.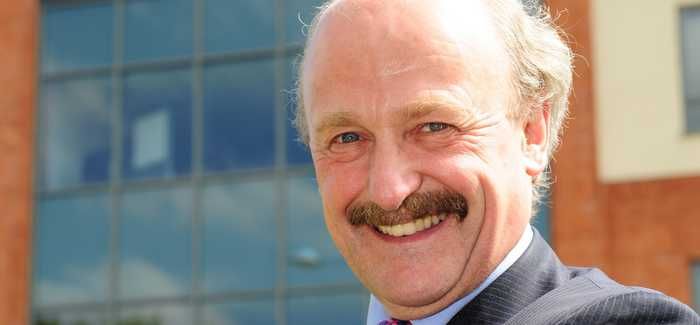 Robert Moyle says the 'green shoots of recovery' are starting to appear
The group said it had secured a £160M workload to be constructed this year.
Speaking at the group's annual general meeting (AGM), NMC's chairman, Robert Moyle, said: "This return to profitability is extremely gratifying and whilst the group still has its problems, most particularly the resolution of problematical legacy contracts within the building and civil engineering division, progress is being made and overall market conditions are improving.
"The general upturn in construction activity is still predominantly being driven by the housing sector, but this has a secondary impact on both highways and utilities expenditure, where the group is a beneficiary."
Moyle added: "The green shoots of economic recovery are now starting to appear and the group needs to ensure that it has in place the correct processes to maintain, develop and attract employees, at all levels, of the right calibre to sustain growth." 
A strong performance from NMCNomenca during the first quarter produced a 7% increase in profit to £456K on revenue up 19.5% to £21.02M. The group said the company has consistently been delivering high level KPIs for its clients and "testament of this" was the award of the AMP6 programme by Severn Trent Water.
Nomenca, said the group, delivered "a promising" first quarter result with profit rising 41% to £148K on a revenue of £9.4M, an increase of almost 9%. The company is involved with 21 projects across the country, including those for fabrication and the manufacture of chemical dosing equipment. Around 69% of the required revenue to achieve the forecast has been secured.
NMC blamed problems experienced in its building and civil engineering division for the previous year's major loss. The division has been restructured under new management, and while the resolution of legacy contracts continue to impact the profit loss reduced from £482K last year to a loss of £228K for the first quarter of 2014. Turnover was down 39.2% to £6M.
The division will focus on the power, general non-highway civil engineering and building sectors, with a reduction in the risk profile of future projects to be tendered for.
The highways and utilities division experienced a slow start to the year, with revenue falling below the forecast, although it was 6.8% up on the previous year's depressed figure, at £8.1M. This resulted in a loss for the period of £142,000, compared with a loss of £158,000 in 2013.