Nijhuis acquires H2OK Water and Energy
Nijhuis Water Technology is to buy H2OK Water and Energy (H2OK). The merger with H2OK provides Nijhuis with a highly skilled and experienced team to realise the opportunities in the fast growing UK market.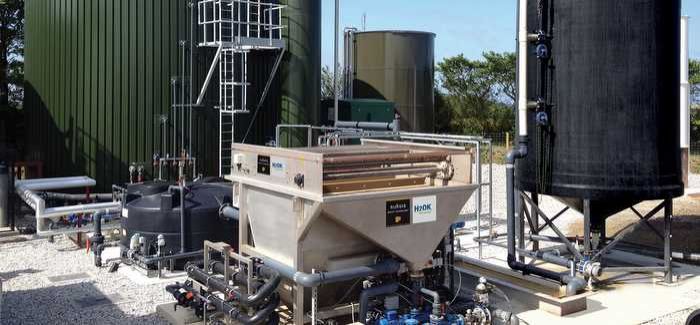 The Sharp's Brewery wastewater treatment plant in Cornwall
In addition to offering anaerobic digestion and effluent treatment to food and beverage customers around the country, H2OK has a strong presence in the holiday and leisure market and UK-based water companies. The company has also developed a successful design and flood risk team working throughout the UK.
Nijhuis chief executive officer Menno Holterman said: "H2OK has not only been a reliable partner for almost ten years, but also took a leading role by applying innovative Nijhuis technologies to address the growing need for sustainable water and energy solutions in the UK. This acquisition fits seamlessly with our strategy to expand our global market presence and establish local presence in emerging and key markets.
"Environmental standards around the UK are continuously improving, increasing Mogden charges and thereby forcing industry to invest in industrial effluent and recycling solutions. When you add diminishing water supplies and a government that is stimulating investments in anaerobic digestion, renewable energy and diverting food waste from landfill, the opportunity for our innovative products is clear."
Tim Cunliffe, managing director of H2OK, said: "For over eight years both our companies have been working together on the realisation of industrial effluent treatment projects, like the UASB anaerobic treatment plant at Sharp's Brewery in Cornwall and the effluent treatment plant for the new Stonehenge visitor centre [with Nijhuis as technology provider and H2OK as its preferred system integrator and turnkey service and solution provider]. Two years ago we set-up a joint venture structure and the acquisition is a natural follow-up on the strategic cooperation between both our companies."
He said: "The merger with H2OK will provide Nijhuis Water Technology presence with a highly skilled and experienced team to realise the opportunities in the fast growing UK market. The global references, footprint and size of the Nijhuis Water Technology Group provide ample opportunities to accelerate our growth to supply nationwide anaerobic digestion, waste to energy, wastewater treatment and recycling solutions and become a leading solutions provider in the water and renewable energy market."