NI Water uses drone boat to inspect reservoirs
Northern Ireland Water is to start using an unmanned drone boat to inspect the bottom of its reservoirs.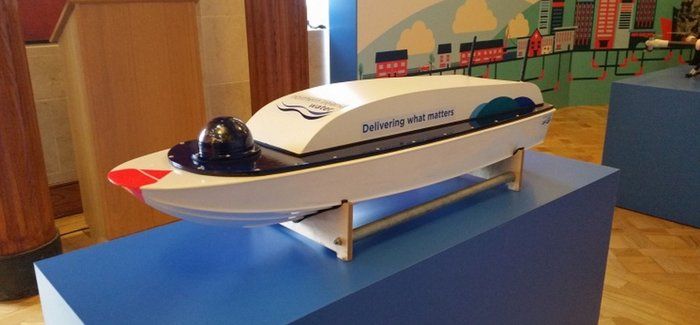 The 1.2m long, high-tech waterborne vehicle is able to calculate the depth of reservoirs and its readings will be used to build accurate 3D models and work out the volume of water stored.
Derek Patterson, Asset Delivery at NI Water, said: "Although we were using historical data to calculate the volume of a reservoir, we were searching for a more accurate way to do this and to determine the structural state of the reservoir without the need to drain it.
"Measuring in at 1200mm long, the boat drone can be easily transported and lifted by one operator.  Using GPS guidance, it navigates a predefined grid pattern across the reservoir surface taking a depth reading every second and logging the coordinates. The data from the survey is then processed to create a 3D model of the reservoir bottom and from this, an accurate volume of the reservoir can be calculated.  With this information we know the exact volume of water remaining in a reservoir at any given depth which aids in our water management strategy."
NI Water also has an airborne drone, the Skyhero, at its disposal which is used for aerial surveys, 360 degree pictures, 3D terrain modelling, thermal surveys and sea outfall inspection.