NI Water spends £713K on Banbridge WwTW upgrade
NI Water's £713,000 upgrade is underway at Banbridge Wastewater Treatment Works in Banbridge. The construction, which is scheduled for completion next spring, is being carried out by the utility's contracting partners, AECOM Design and McAdam Design.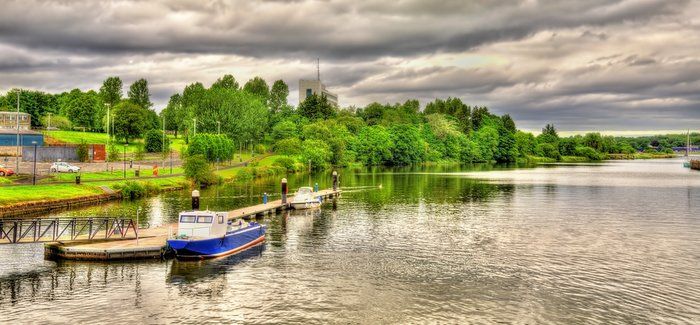 River Bann
Damien McKeown, NI Water project manager, said: "This is an important programme of work involving significant financial investment by NI Water to improve the existing plant. The new plant will improve wastewater services for NI Water customers by enhancing the efficiency of the wastewater infrastructure, accommodating future growth and development in the local area. 

"The scheme will also greatly improve the river water quality in the lower River Bann."
The upgrade will include the latest technology to increase the effectiveness and whole life cost of the wastewater treatment facility, including reductions in running cost, and energy use. All the improvements will meet the latest Northern Ireland Environment Agency Standards.