NI Water pumps £440M into local economy each year
Northern Ireland Water adds around £440M a year to the local economy, according to analysis by Ulster University Business School. Over a six-year period to 2021, it is estimated that NI Water will add £2.5bn, positioning the company as a major contributor to Northern Ireland's gross value added.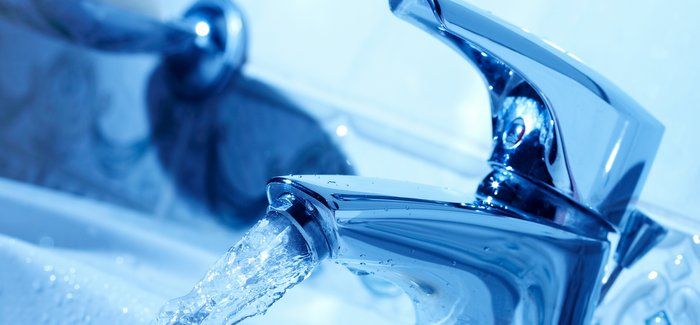 The Business School estimates that for every £1 invested by NI Water, the knock-on effect in the local economy is almost double.
Senior lecturer in economics Mark Bailey, who undertook the analysis, said: "All expenditure by organisations – be it on capital projects, day to day operations or staff – produces a local economic multiplier effect, which is the creation of local employment opportunities and the retaining of investment within the local and regional economy.
"In the case of NI Water investment, the ripples don't just reach their own employees and suppliers. They are felt by a wide range of other businesses from agri-food production, to new house construction, to tourism development."
NI Water chief executive Sara Venning said: "The report is of significant interest to our business community and enables us to position NI Water as one of the leading companies in Northern Ireland, not simply in terms of turnover but also in terms of our impact and influence on the local economy.
"NI Water has delivered more than £2 billion of investment over the last 10 years, provided record levels of service to customers and reduced its day to day running costs by £65 million. This has enabled the company to close the efficiency gap with top performing water companies in England and Wales from 50 per cent to below 13 per cent.
"Our services are essential for a modern regional economy and we are committed to working with government to secure the necessary medium-term funding to underpin our delivery of investment in better services for all our customers".
The year 2017 marks a decade of delivery for NI Water.
Venning said: "At the end of our 10 years and going into the next 10, it is a good time to reflect on the ownership of NI Water. Whatever the governance model, in simple terms, we are here to serve consumers now and in the future.
"As a company, we are guardians of the networks and assets, but every one of us uses the service. Only together, as a company and a community, can we continue to safeguard the environment and protect our most valuable and precious asset – water."
A version of this article first appeared on Utility Week.