NI Water puts £1.5M into Newpoint Wastewater Pumping Station
Northern Ireland Water has spent £1.5M on an essential programme of improvements that has just been completed at Newpoint Wastewater Pumping Station in Newry.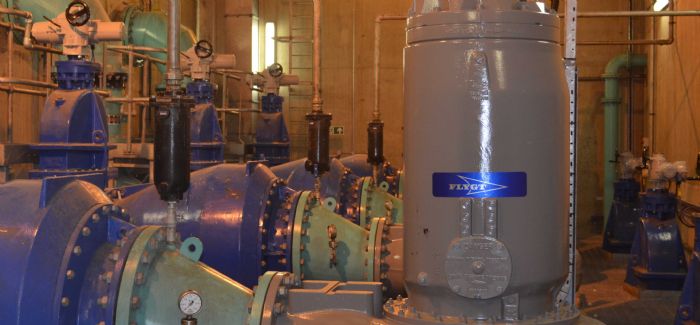 The project got underway in February last year and involved upgrading the station by installing new pumps, screens and other essential equipment to increase capacity and improve services for customers. 
 
Most of the improvement work took place on the Newpoint Site, with the installation of new screens, pumps and controls. The pumps at the Newpoint station transfer flows directly to Newry Wastewater Treatment Works, which was also provided with new inlet screens as part of the work. 
Peter Ferguson, NI Water's Senior Project Manager, said: "The new upgraded Pumping Station is good news for customers in the local area. It will reduce the likelihood of out-of-sewer flooding and bring about environmental benefits in the area, such as improving water quality in the Newry River.

"NI Water and our project team including Dawson WAM and McAdam Design worked well together to deliver this project on schedule and welcomed the opportunity to work with other local companies in the supply chain, including Newry-based company Murphy Process Engineering who installed and commissioned the new plant."
 
Councillor Roisin Mulgrew, Chair of Newry Mourne and Down District Council, added: "The Council welcomes this £1.5M investment in the local area, which will improve the sewerage infrastructure and wastewater services for customers. The scheme will also ensure that NI Water continues to meet Northern Ireland Environment Agency standards."