NI Water fined £40,000 for river pollution at Crown Court
Northern Ireland Water has been fined £40,000 after pleading guilty to polluting a river in County Londonderry following a spill from one of its water stations.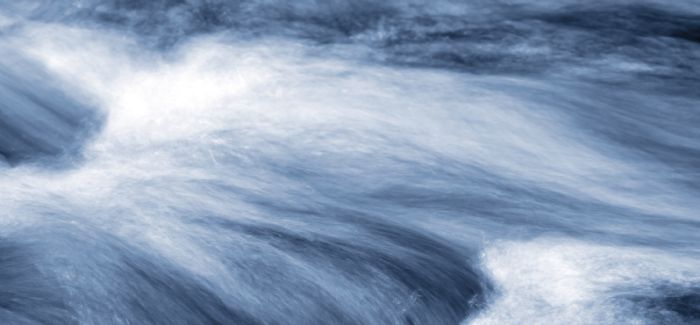 The case represented the first time NI Water has been prosecuted in the Crown Court, with a prosecution barrister saying the spillage was "a serious breach which could have had potentially devastating consequences for the river life" and was entirely preventable.
The river had been found to be 142 times over an EU directive for poor water quality.
NI Water said the incident, which occurred on 15 February last year, was the result of a blockage in a pipe between two tanks controlled by an electronically operated valve at one of its stations in Tobermore.
Londonderry Crown Court heard that an alarm went off at 2.24am but the field manager on duty did not alert the area manager until 8am, and no one was sent to survey the pollution site until 10.30am.
The prosecutor said the spillage had continued during the intervening period and Judge Philip Babington said: "They decided to ignore the potential damage threat to the river by not sending the area operative to the site until eight hours after the alarm was first raised at 2.24am."
Defence barrister John Rafferty, who told the court that the valve that failed to close is now operated manually, said the delay had been an error of judgement.
After receiving the £40,000 fine, a Northern Ireland Water spokesperson said: "NI Water views its' responsibility to the environment with the utmost seriousness, having invested £500 million in the network over the last three years, helping make our rivers and beaches the cleanest that they have ever been.
"Unfortunately, on this occasion, we failed to maintain the highly exacting standards that we set ourselves and we have already begun the process of implementing lessons learnt. 
"A full survey and investigation of the drainage system at this site has been conducted and remedial actions to mitigate the risk of such an occurrence arising in the future are being put in place.
"It should be noted NI Water treats 340 million litres of waste water every day through a network which comprises over 15,000 kilometres of pipes and more than 1,000 wastewater treatment works.
"As a company, we place the highest possible priority on the protection of the environment to which we safely discharge treated water each and every day from our wastewater treatment plants.   
"Like all water companies, however, we realise that the extent and size of the network we operate means there is a risk of pollution incidents of this nature occurring. For this reason, the company is set stringent targets by the Utility Regulator to reduce pollution incidents, and whilst these targets have been consistently met and exceeded since 2008 on those rare instances when an incident does arise it is a matter of the utmost regret to no one more than ourselves."