NI Water faces more hospital payouts
NI Water faces paying out rebates to Health Trusts in Northern Ireland following a billing dispute with Altnagelvin Hospital in Derry. Altnagelvin Hospital has received a rebate of more than £285,600 from NI Water as a result of an 18-month investigation by the Consumer Council.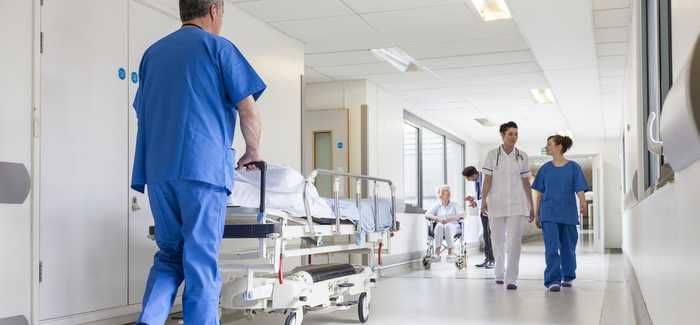 The hospital's trade effluent discharge volume was greater than 5%
The Consumer Council said that starting out as one specific issue, the matter had wider implications which it spotted and began to explore.
Altnagelvin was overcharged as a result of a change in law regarding what constitutes standard sewage and trade effluent. Revising its billing policy according to the new legislation, NI Water decided that 5% of a hospital's total water consumption would be charged as trade effluent.
The new charges were applied from 2010, but the Consumer Council successfully argued that they should be reflected in bills dating from 2008. The disparity arising from that two-year time difference, plus an increase in the actual percentage of trade effluent applicable to Altnagelvin, subsequently meant the hospital was due a total refund of £285,616. The hospital's volume of trade effluent discharge is greater than the standard 5%.
The Consumer Council's interim chief executive, Aodhan O'Donnell, said: "Not only is this the biggest refund the Consumer Council has ever secured, it is great to think this money could make a real difference for patients. And it is only the beginning of the story, because the work we have done with Altnagelvin's representatives, ADSM, has implications for all hospitals across Northern Ireland.  
"NI Water has written to all Health Trusts, and the Consumer Council is now reminding them that they have until 28 February to contact NI Water regarding a refund. The Consumer Council will monitor progress and the full financial refund delivered to the remaining 19 hospitals in NI as a result of this work."
NI Water has welcomed "the successful outcome of negotiations" with Altnagelvin Hospital, saying that it was able to reach a satisfactory resolution for all parties.  
The company said that as part of the overall review process, it started engaging with other hospitals in April 2013. That process ends on February 28, 2014, and NI Water said it remains committed to working with the other hospitals to ensure that any adjustments to their accounts are effected without delay on provision of the required evidence.