NI Water eyes Nereda solution as Belfast capacity crisis looms
Northern Ireland Water is to operate a Nereda pilot plant in Belfast from next month as it seeks a solution to a capacity crisis at the main wastewater treatment works in the capital.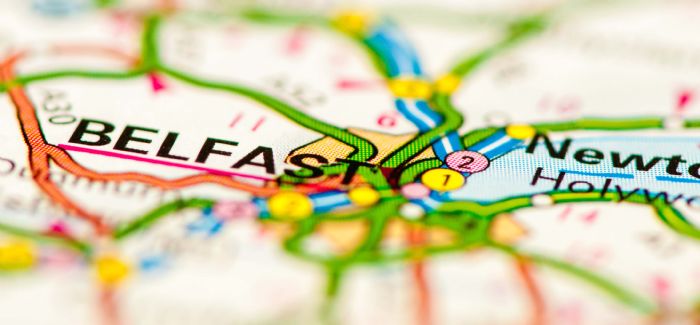 Paddy Brow, the head of the company's 'Living with Water' programme, told the WWT Water Northern Ireland Conference on 22 February that a £250,000 contract has been signed for a plant to use the biological wastewater treatment process over a six-month period beginning in March.
Brow said that, since 2014, NI Water had been looking into Nereda, which has been used around Europe and allows for the use of fewer chemicals and less energy as well as a smaller footprint.
"As a company, we're very keen not to be at the bleeding edge of any technology but to be a fast follower," he told delegates.
While the company faces significant funding challenges, the need for a solution at the Belfast WwTW is becoming urgent, with the original design capacity 290,000 PE and its current use estimated to be around 500,000 PE.
"We think the absolute capacity of that works with everything running is about 500,000, so we're out of capacity," Brow said.
He warned that unless the treatment works is upgraded, Northern Ireland Water may no longer be allowed to put in new connections as of 2021, adding: "Today NI Water cannot permit new connections to 35 of its wastewater treatment works across the province. Belfast wastewater treatment works may become number 36."
The population pressure is even worse than it appears, with NI Water's analysis showing that 20-30% of the sewage catchment load in nearby areas does not actually reach the treatment works due to network issues.
"If we were to fix the network, we would immediately push the treatment works into non-compliance," he said. "We're now in a situation where you can't invest in the sewage networks because that would cause the treatment works to fail, so we have to invest in the treatment works and then do the networks."
He added that there is a detailed action plan in place to keep the works in compliance until further funds come in but warned: "That's going to be increasingly difficult with all the development that's going on in Belfast at the moment. Our first phase is to go in there and increase the capacity."
There is no real space for expansion at the current works, but Brow said NI Water is hopeful that Nereda can double biological capacity and achieve the more stringent standards expected in the future as well as proving the most effective whole-life cost solution.
NI Water CEO Sara Venning later told WWT that while several options remain under consideration, there is some optimism that Nereda will prove to be the answer.
"The technology is something that interests us," Venning said. "We haven't totally settled on that as a process.
"We only have a certain footprint we can use in Belfast, so we're looking for a process that can deliver against that and with the levels of compliance that we want, and efficiency is important to us as well. We're always conscious of our carbon footprint and our energy needs, so it's an equation with multiple parameters we're trying to balance."