NI Water completes £4M Caugh Hill WTW project
Northern Ireland Water has completed a £4 million investment at Caugh Hill Water Treatment Works outside Dungiven.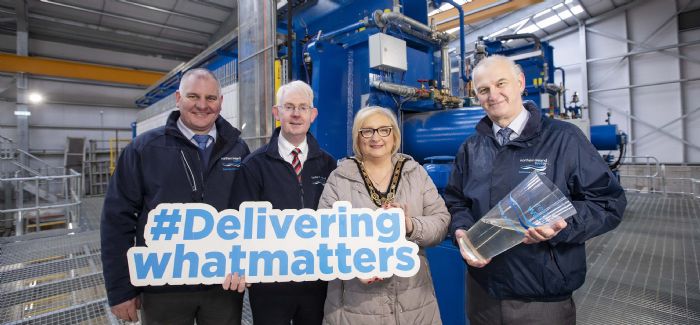 Work started on site in August 2017 and was completed ahead of schedule this month.
The improvement work involved the construction of a new sludge press, which will improve the efficiency of the water treatment process, bringing essential cost savings to the business as well as improving the water quality and service.
A new filter was also added to enhance the overall process. The filter will also bring environmental benefits, as the water used in the process is recycled, which maximises water usage at the plant and will enhance the water quality in nearby rivers.
Paul Harper, NI Water director of asset delivery, said: "Water is a vital part of our infrastructure and impacts on our daily lives.
"We are delighted to have completed this major investment at the plant, which will greatly improve the water treatment process and deliver benefits to our customers such as improved water quality."
Murphy/Dawson WAM JV was the contractor for this Major scheme, with Doran Consulting providing technical and project management support.