Newts halt Thames Water mains work
Thames Water has delayed installation of a new water main at Abingdon after rare great crested newts were found trapped in a manhole chamber.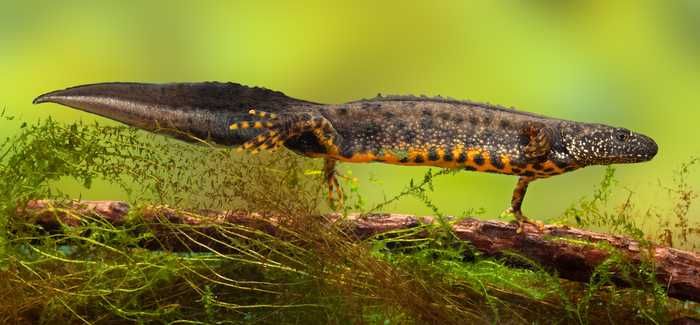 The team fitted a temporary, plastic mesh 'newt ladder' to enable the endangered species to escape, an idea borrowed from the roads industry where millions of amphibians are trapped every year in gully pots.
During the works, which involve drilling under the River Thames to install the pipe, the engineers discovered that the concrete chamber where the newts were found had been eroded by floodwater, leaving behind holes for animals to enter.
Thames Water will now rebuild the chamber so it is completely isolated from ground level, and therefore inaccessible to newts and other creatures.
The firm's environmental manager Chris Rochfort said: "Amphibians form a key part of the ecosystem and keep nature balanced. Their prey includes flies, mosquitos and slugs, so they are of direct benefit to us in our everyday lives.
"At Thames Water, we're mindful of minimising the impact our essential work has on the natural environment, and we do all we can to protect endangered species."
-This article first appeared on Utility Week.