New water trading platform will enable water sharing between licence holders in Suffolk
A collaborative project between Anglian Water, Essex & Suffolk Water and Wheatley Solutions has launched to help manage local water resources in water-stressed parts of the region.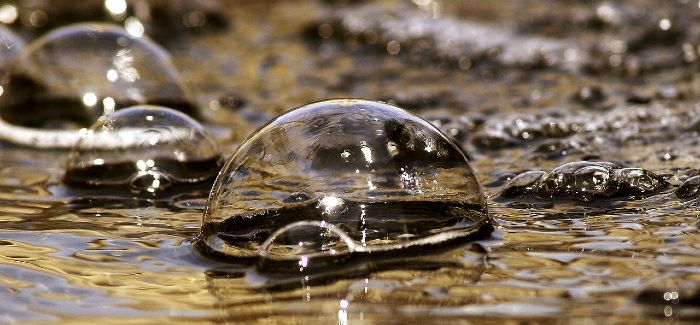 Water Trade is a cloud-based platform, which has been developed to promote effective water trade and sharing between EA abstraction licence holders, with input from the Environment Agency (EA), Water Resources East (WRE), East Suffolk Water Abstraction Group (ESWAG), the National Farmers Union (NFU) plus other stakeholders.
The East of England is the driest part of the UK, receiving a third less rainfall than average. It is also most affected by the challenges of climate change and a growing population. Securing future water supply is one of the biggest tasks faced by the water company as it continues to balance the demands of its customers with the needs of the wider environment.
Water trading between sectors is just one of a range of methods Anglian is exploring to help secure supplies for the future as part of its Water Resources Management Plan.
The Wheatley Watersource pilot began on the 1 December in the east of Suffolk and will run for a year, with potential to expand the pilot area if interest is expressed by other areas of the region. If the pilot is successful then it could be rolled out nationally. 
The Water Trade part of the platform allows water abstractors in the area to advertise if they are actively looking to share/trade water, or need water (including water rights), and similarly for other users who don't have an abstraction licence but rely on a potable water supply e.g., golf courses, nurseries, industry.
The solution allows a donor and recipient to set up a 'trade opportunity' that is automatically assessed against a set of rules agreed with the EA, to confirm if trade is possible. This will indicate if 'fast trade' is possible (i.e. EA approval isn't necessary) or if referral to EA is required for a variation of a licence, for example. If referral to the EA is needed, then Wheatley Watersource will help you pull together the information the EA requires for a 'pre-application' and email this to the EA Permitting Office. 
Geoff Darch, Water Resources Strategy Manager for Anglian Water said "We are hoping that abstractors in the area will be a part of this exciting project, as this is a great opportunity to build a community who can help each other especially in dry weather.
He continued, "The project is set to benefit abstractors by providing easy access to a large audience of other abstractors, and quickly give confidence in trading opportunities that are possible."
Harriet Robson, Hydrologist at Essex & Suffolk Water, added: "This is a fantastically innovative project, and we are excited to be a part of it. We are hoping to see abstractors across East Anglia sign up to be a part of Wheatley Watersource, and I am sure that it will be of huge benefit to the sector in the future."