New trustees appointed at WaterAid
Four new trustees have joined WaterAid's Board of Trustees.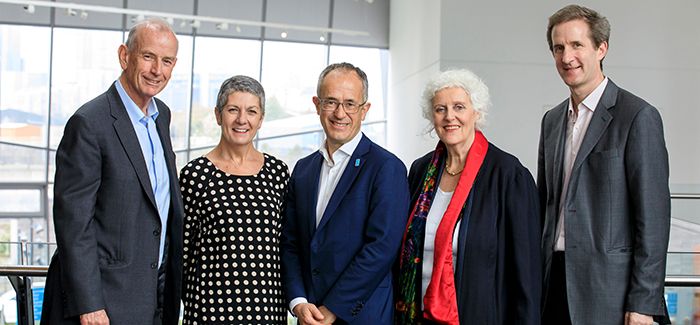 They were appointed at the international charity's Annual General Meeting in London on 11 October.
The new trustees are Alyson Clark; Harpinder Collacott; Guido Schmidt Traub; and Hilary Wild.
Anna Segall and Peter Newman have retired as trustees.
Tim Wainwright, chief executive for WaterAid, said: "We are thrilled to welcome four members to WaterAid's Board of Trustees this October. Our new trustees bring a wealth of knowledge and a range of valuable expertise, with experience of different sectors from development, to energy and climate. 
 
"They will join us in our commitment of reaching everyone, everywhere with clean water, hygiene and decent toilets by 2030. We warmly welcome them on board."
Tim Clark, Chair of the Board of Trustees for WaterAid, said: "I'm delighted to confirm the appointment of our four new trustees whose knowledge, experience and passion will help us continue the transformative work of WaterAid in addressing these fundamental cornerstones in fighting poverty: access to clean water, decent sanitation and good hygiene. 
"They have big shoes to fill as the outgoing trustees Anna Segall and Peter Newman have provided our mission with superb support and advice. We thank them and wish them well."