New protections set out in first Environment Bill in 20 years
Environment Secretary Michael Gove has published draft clauses for the first Environment Bill in two decades, with its aims including improvements to water resource management and surface water, groundwater and wastewater management.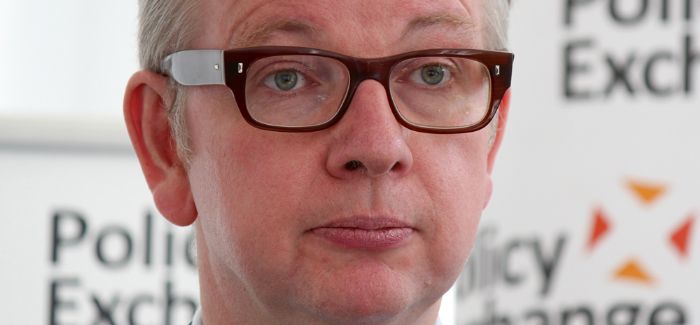 Announced by the Prime Minister in July, the Environment Bill will create a new framework for environmental governance as the UK prepares to leave EU.
The Office for Environmental Protection (OEP), a new body that is designed to be "world-leading, statutory and independent", will provide scrutiny and advice, and hold Government to account on development and implementation of environmental law and policy.
The Government said it believes the independent body should have a clear remit, acting as a strong and objective voice for environmental protection.
The bill builds on one of the largest responses to a Defra consultation on the requirements for the draft legislation, which brought 176,746 responses.
"Today we have published our draft clauses for the Environment Bill, which place our environmental ambition and accountability at the heart of government," Gove said.
"They set out how we will create a pioneering new system of green governance, placing our 25 Year Environment Plan on a statutory footing. We will explore options for strong targets to improve our environment, and provisions on air quality, waste and water resource management, and restoring nature.
"Our ambition is to be the first generation to leave the environment in a better state than that in which we found it. We will keep building on our successes by enhancing our environmental standards and delivering a Green Brexit."
In the policy paper accompanying the bill, Defra highlighted the following five aims:
1. Establishing a pioneering new system of green governance
2. Improving air quality
3. Restoring and enhancing nature
4. Improving waste management and resource efficiency
5. Improving surface water, groundwater and wastewater management
Defra said it will consider means of strengthening Ofwat's ability to hold companies to account.
"Managing water sustainably is essential if our environment is to thrive and benefit wildlife and people in the face of a changing climate," Defra said.
"We have seen a significant improvement in the water environment and in resilience to flood and drought in recent years. However, we face challenges ahead to restore our waters to as close as possible to a natural state, and to address the risks of increased flood and drought through improving water and flood resilience. The combination of climate change and population growth will make these challenges even greater.
"To move forward, we propose to consult on modernising legislation to ensure that water companies and regulators improve the assessment and management of environmental and other risks. We will deliver the commitments made in our 25 Year Plan to achieve clean and plentiful water – and will consult on measures to reduce the damaging abstraction of water from rivers, improve long term planning for drainage and waste water, and improve regional planning for water resources.
"Wastewater can also do serious damage to our environment if not properly managed, so we are working with industry to create a more robust wastewater planning and investment process. We will consider how to strengthen the hand of the regulator, Ofwat, in holding water companies accountable for securing improved outcomes for customers and for the environment.
"A cornerstone of our water management policy is better protection from environmental hazards such as flooding. This includes better protection and prevention, increasing our resilience to reduce the impact on our environment, homes, businesses and infrastructure. We want to see the public, private and third sector work together to take responsibility for strategic planning to reduce the risks of harm, ensuring that our long-term water management is both effective and environmentally sustainable."
Environmental group Friends of the Earth criticised the bill on its Twitter account.
"The first Environment Bill in 20 years has just been released but it doesn't deliver the protection we need," the group tweeted. "As for the environmental watchdog @michaelgove promised, it doesn't look very *world leading* to us..."
The Campaign to Protect Rural England (CPRE), meanwhile, gave a "cautious welcome" to the bill.
Tom Fyans, director of campaigns and policy at the Campaign to Protect Rural England, said: "Environmental principles are crucial to the way law is created, from planning and land use policy to air quality and biodiversity targets, yet the draft bill offers only the weak requirement that ministers 'have regard to' or 'consider' them.
"While the proposed Office of Environmental Protection (OEP) has some useful legal powers, there are significant unanswered questions regarding its relationship with the planning system, when decisions are in breach of environmental law, and how it will engage with climate change – the greatest threat to the countryside. We are also seriously concerned that the OEP will lack the true independence required to hold the Government to account.
"We are pleased that the 25 Year Environment Plan will be placed on a statutory footing, with requirements to report to parliament on the government's progress to improve the environment. But even here there is much more work required on the future environmental priorities – for example, examining how targets are set for improvements in air and water quality, soil health, and waste and resource use."
More information on the draft Environment Bill can be found here. 
The seventh annual WWT Wastewater Conference & Exhibition takes place on 29 January 2019 in Birmingham. For more information, click here