New products and technology on show at Utility Week Live inc IWEX
Utility Week Live incorporating IWEX, the UK's first ever exhibition dedicated to the UK's water, electricity and gas utilities launches at the NEC Birmingham this month.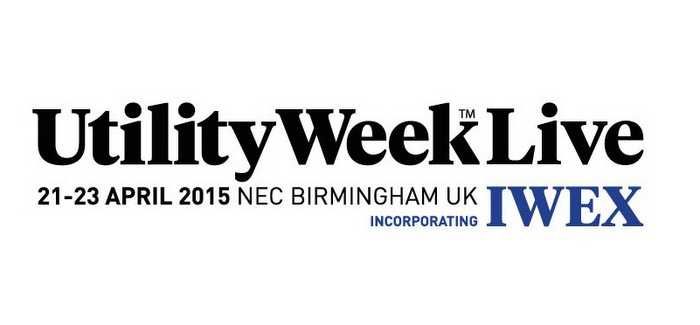 The inaugural event includes the long running IWEX, the UK's leading event for water technologies and wastewater treatment, and a must attend for water industry professionals.
This year's event will feature more than 200 participating organisations, including an extensive exhibition featuring the industry's leading suppliers showcasing their latest products and technologies.
Here's a look at some of the product launches and demonstrations set to take place at this year's inaugural event.
Exhibition
In its first year, Utility WeekTM Live is forecast to welcome more than 100 exhibitors showcasing the latest equipment, software, technology and services to the utilities industries.
This includes a huge range of product experts and technical staff from across the water industry. Exhibitors confirmed in the IWEX exhibition space to date include Zoeller, Z-Tech Control Systems, Dart Valley Systems, Obart Pumps, Aquarius Marine Group, Bonut Engineering, plus plenty more.
Brands taking part in the IWEX exhibition for the first time include the UK's sole distributors for HCP, Alton Pumps, waste water treatment providers EUROPELEC, plumbing suppliers Keyline and liquid waste management specialists MTS Cleansing Services. Other new exhibitors include surface water management and sustainable drainage system experts Stormwater Management Limited, Belzona Polymerics, IT specialists Indra Company, the Met Office and drilling and civil construction equipment manufacturers Kwikzip.
For those interested in new developments in water utilities, ABB Ltd (G26) will launch two new products in association with TOTEX - the AquaMaster 3, a data acquisition solution designed to detect water network anomalies and their new range of WIMES compliant low voltage electric motors. Delta Fire Ltd (C60) will also exhibit its new AQUASTAR WRAS, a lay-flat portable drinking water hose.
State-of-the-art flood defence and engineering products will be exhibited by Quantum Engineering Development (E67) who will unveil the new QUBE3, the only available weather safe surge control system, designed for installation on existing vessels for water or sewerage applications. JDP Solutions (F35) will display its innovative RAINBOX™ Cube - a new product that aims to minimise localised flooding risk and provide best practice for SuDS.
Stormwater Management Ltd (G3) will exhibit new treatment systems and tank products including the D-Rainclean – a bioremediation channel treatment system, the Re-Medi8, an engineered filter media for rainwater treatment and the Elevator In-situ – a poured concrete tank system for rainwater attenuation.
MSE Hiller (D20) will exhibit its new micro DP15-422 decanter centrifuge for small scale dewatering applications.
Waterfront Fluid Controls (C14) will also introduce a number of new water treatment, flood alleviation and hydro-power products for 2015 and will also host a business card raffle.
Talis UK (E10) will be showcasing their new ROCO wave butterfly valve, and also launching a report on meeting the '20:20 Challenge' for water management.
The Utility Week™ Live incorporating IWEX exhibition and technical seminars are free to attend, with paid tickets available for the Keynote.  
Register for free now at utilityweeklive.com. For more information about participating, please contact the sales team: T: +44 (0) 1342 332097 E: utilityweeklive@fav-house.com.