New NWG water director targets UK-leading leakage reduction
Northumbrian Water Group (NWG) has named Dr Eliane Algaard as its new water director.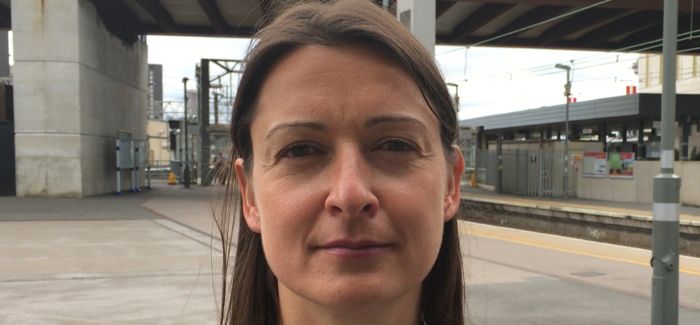 Dr Algaard, who will join on 8 October, will be based predominantly at Sandon Valley House in Essex and will be responsible for spearheading Essex & Suffolk Water's (ESW) ambitious plans around water quality and catchment management, water efficiency and leakage.
She said she wants per-household leakage to fall to 63.39 litres per day, down from ESW's current level of 82 and around half the current industry average of 123.
She has over 20 years' experience in infrastructure asset management and business planning in the water and rail sectors, is a chartered civil engineer with an MSc and PhD in civil engineering from Glasgow University and is a fellow of the Institution of Civil Engineers. 
Joining NWG from Network Rail, Dr Algaard started her career at Veolia Water where she carried out a number of different roles, including network and leakage strategy manager, when she had responsibility for the development of a £130 million five-year capital programme.
"I'm delighted to have joined NWG and am really looking forward to working with Heidi [Mottram] and her team," she said.
"The entire company is built to be the best and I love that every team, every department and every person I've already spoken to are all focused on becoming number one for our customers, and I want that to continue in my area of the business too.
"Producing the best quality water is a given. Our customers trust us to treat water to the highest of standards and exceeding those standards is definitely job number one. But our customers also expect us to be responsible custodians of that water and make sure that every drop really does count. 
"Leakage is a challenge the whole industry faces and it's now more important than ever that we all do everything we can to save water, even in the NWG operating areas where we have secure supplies for the next 40 years. Just as we ask our customers to use water wisely, we must take on this responsibility ourselves.
"We're already one of the best on leakage and our levels are much better than the industry average. In my role as water director at NWG, we will continue to raise the bar and be the standout leaders for the industry by setting ourselves ambitious targets for 2020-2025.
"Our ambition goes above and beyond any targets set by regulators to date and achieving it would see us become the standout UK leaders in tackling leakage... and that's where our customers want us to be.
"This will mean that per-household leakage will be at 63.39 l/d – effectively half the current industry average – and it will be the lowest leakage rates that any UK water company has ever had in history.
"It's a tough challenge but one that I can't wait to begin and I'm really looking forward to getting started."
NWG CEO Heidi Mottram said: "'I am truly delighted that Eliane is joining us at Northumbrian Water – as an ambitious and experienced leader in delivering infrastructure investment.
"She has a strong record of delivering large-scale, game-changing infrastructure improvements and it is that record that I am sure will make a real difference in delivering an unrivalled water service to our customers."
In her role as water director, Dr Algaard will also be looking to build on the award-winning 'Every Drop Counts' water efficiency programme, with plans to build an innovative digital engagement platform incorporating creative incentive schemes and using smart technologies.
Beyond this, building again on the long-term investment in catchment management, she will lead the team to address wider water quality issues through delivery of agri-advice, and deliver multiple benefits to the environment through catchment management, with a keen focus on NWG's ambitious environmental targets.