New Environment Bill outlines measures to enhance water resilience
Environment Secretary Michael Gove has set out new measures to boost the environment that include efforts to improve the resilience of water supplies.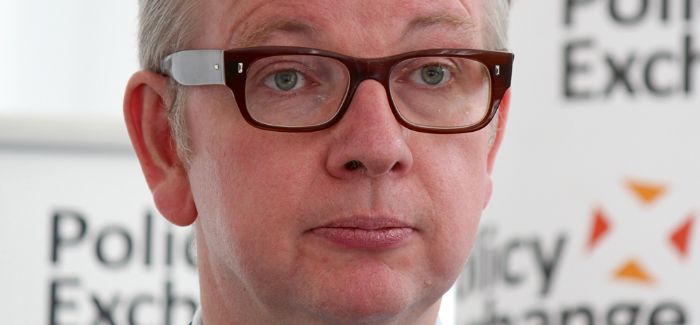 In an update on progress towards the introduction of the Environment Bill – the first for 20 years – the Government has published firm positions, following a range of consultations, on issues ranging from trees to water to recycling, to boost the natural environment.
Gove set out the Government's ambitions for the full Environment Bill in an updated summer policy statement, including commitments to legislate on environmental governance, air, biodiversity, water, and waste and resource efficiency.
On delivering sustainable water resources, the updated statement read: "The Government's priorities for the water sector, in line with the 25 Year Environment Plan, are clear: they should be securing long-term, resilient water and wastewater services, protecting customers from potentially unaffordable bills and also making sure that we have a cleaner, greener country for the next generation.
"We received strong support in consultation across our proposals to improve long-term planning of water resources and drainage. Our intention is to take forward the majority of the measures we consulted on.
"Through the Environment Bill, we will support regulators in ensuring that customers and the environment are protected. We will legislate to strengthen Ofwat's powers to update water companies' licences, in order to make sure that they can do their job.
"We will bring the way in which water companies appeal Ofwat decisions in line with that for other utility regulators. This will strengthen Ofwat's ability to improve the way that water companies operate and protect this vital resource.
"The Bill sets out powers to direct water companies to work together on how they will meet current and future demand for water; making planning more robust, and ensure we are better able to maintain supplies, even in drought conditions and/or in areas of water stress, for example by working jointly to transfer between catchments when needed. We will take an additional power to enable future updates to a list of harmful chemicals which must be tackled to protect the aquatic environment."
Announced by the Prime Minister last year, the Environment Bill is described as an essential step to put the 25 Year Environment Plan on statutory footing. It will be introduced early in the second session of this Parliament.
"We know we must do all we can to protect our precious natural environment," Gove said. "There is a clear need to act to ensure we do not leave this planet to the next generation more polluted, more dangerous and denuded of its natural riches.
"The measures in our Environment Bill will position the UK as a world leader, ensuring that after EU exit environmental ambition and accountability are placed more clearly than ever before at the heart of government.
"As we have set out today, our plans will improve air quality so that our children live longer, restore habitats and increase biodiversity, strive towards a more circular economy and ensure we can manage our precious water resources in a changing climate."