New electric vehicles for Severn Trent
Severn Trent's electric vehicle ambition moved a step closer last week, following the arrival of 19 new Hyundai Konas.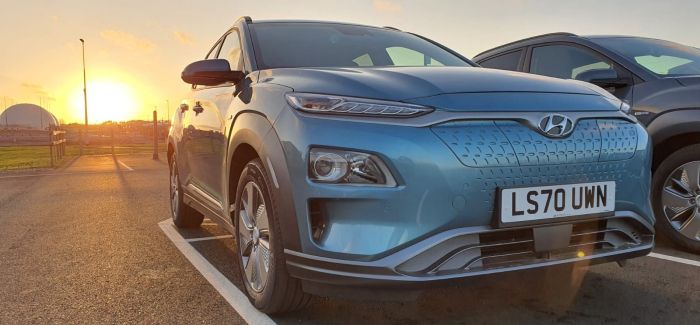 The brand-new electric vehicles add to the existing ones already in operation, with more expected to arrive over the next few months.
These latest additions form part of wider replacement programme, that will see the water and waste company transition to an entire fleet of electric vehicles by 2030.
It's a move that's part of Severn Trent's Tripe Carbon Pledge, which also includes plans to be carbon neutral and use 100% renewable energy by 2030, well ahead of the UK government's own 2050 target.
Chris Wand, head of supply chain at Severn Trent, said: "It's a really exciting time for Severn Trent right now, as we move towards a future where our fleet of vehicles will be entirely electric. We're just at the start of that journey, but these new arrivals take us a step closer to realising that ambition.
"It's crucial we start to make these changes now, to deliver cleaner and greener ways to travel for our teams."
In 2020, Severn Trent announced it had joined the EV100 – a global initiative bringing together forward-thinking companies committed to accelerating the transition to EVs and making them the new normal by 2030.
The company has also announced plans to install over 300 electric vehicle (EV) charging points across its sites over the next 18 months.