New Bedfordshire borehole to boost supply for Anglian
Anglian Water has started work this week to drill a new borehole in Bedfordshire which will contribute to the water supply for customers for many years to come.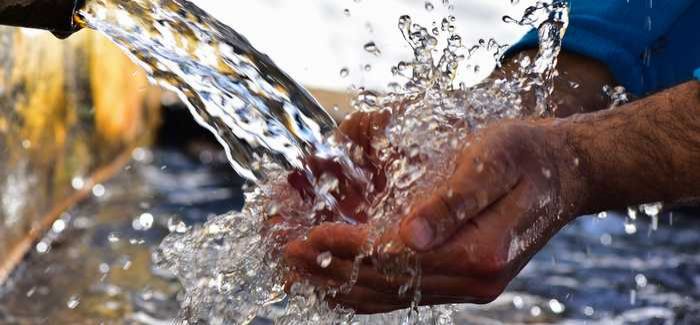 The water company is investing £1.2million in the scheme, which will see an existing borehole replaced after being in service for over 70 years.
A specialised drilling rig will be used to drill a large diameter column approximately 61 metres deep. A screen and filter pack will then be fitted in the borehole to allow water to be pumped out, whilst stopping any sand and sediment from entering the borehole. The water will then be treated and tested before being pumped to customers' taps. The drilling work will be completed by the end of 2019.
Hannah Stanley-Jones, Head of Water Resources for Anglian Water, said: "Around half of the water we put into supply comes from groundwater; the rest comes from our reservoirs and river intakes. Our reservoirs are in good shape for this time of year however ground water levels are lower than expected due to the lack of rainfall over the last 12 months.
"The water that we treat to supply our customers comes from aquifers which can be deep underground. Boreholes are essentially large shafts which are driven into the ground, allowing us to abstract the groundwater by pumping it to the surface to be treated before making its way onto local homes and businesses.
"The site in the heart of Bedfordshire dates as far back as 1901 when a well was constructed to allow water abstraction from the Lower Greensand aquifer. It was likely that the well began supplying water to the local area around 12 or 13 years before the First World War began."
The Lower Greensand aquifer is approximately 60m deep. Anglian Water has a number of boreholes at this site, the deepest of which is 61m.
Following one of the hottest summers on record last year, and below average rainfall so far this winter, the water company has invested an additional £6.5m over the winter months to make sure its equipment is ready for whatever this summer brings. This work has included cleaning existing boreholes and pumping equipment to ensure they can work at full capacity and make the most of the water resource available.
Hannah added: "We regularly check the condition of our boreholes by completing camera surveys. This helps us to plan when maintenance work is required, to make sure we can make the most of the water that's available to us.
"This borehole will replace one on site that has been in operation for over 70 years. We are investing in this work to ensure we continue to supply safe, clean drinking water to the public for many years to come - if successful this new borehole will be able to do just that."