Network Rail's pump rental deal for Selwood
Pump rental specialist Selwood has been awarded a three-year contract to supply pumping solutions to Network Rail for use on two of its key routes in and out of London.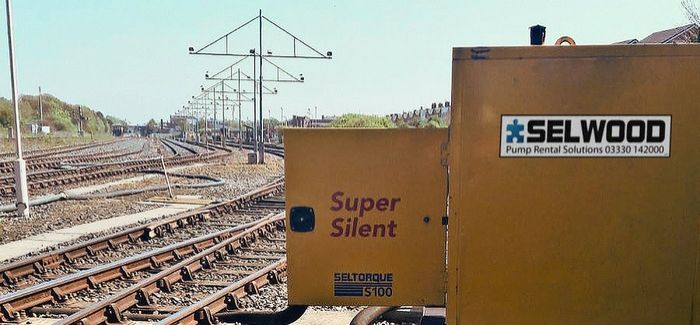 Selwood was successful in a tender process to become a preferred supplier to the network for the London North Western and London North Eastern & East Midlands Routes. In a further success for Selwood, the Wales Route has subsequently been added to the agreement.
The contract confirms Selwood as one of Network Rail's preferred suppliers of diesel and electric pumps for rental, and gives Network Rail the option to purchase pumps from the company if required.
Selwood has committed to providing its 24/7 callout services to Network Rail, including emergency cover and support for a range of planned maintenance and refurbishment operations. Equipment and engineers could be deployed for Network Rail from Selwood's nationwide network of pump rental centres, with the contract covering the area along the routes from London all the way up to the Scottish borders.
Richard Brown, Selwood's managing director for UK Pump Rental, said: "We are delighted to add Network Rail to the long list of partners which have chosen Selwood as a preferred supplier. Our industry-leading nationwide network of rental centres, coupled with our reputation for outstanding response times and gold-standard customer service, were key reasons for the success of this tender."