NDG issues drought permit warning
The National Drought Group (NDG) has warned that drought permits and hosepipe bans could be needed in spring 2020 if rainfall remains low over winter.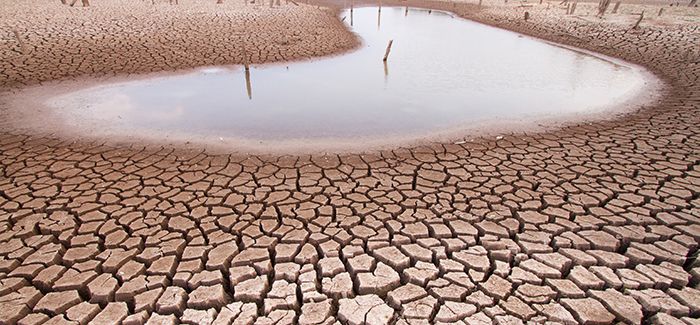 The group met this week to assess the impacts of prolonged dry weather throughout 2019.
It said sustained heavy winter rainfall would be required to restore groundwater levels and river flow in chalky areas, despite recent weeks of heavy rain.
The NDG, chaired by Sir James Bevan, said parts of the country would be under threat if there is less than 80% of the expected winter rainfall.
Cambridgeshire, Bedfordshire, Essex, Suffolk and Hertfordshire were all highlighted to have continued low river flows unless groundwater had an opportunity to recover.
Water companies have set out actions to conserve supplies and avoid restrictions.
These include promoting water efficiency and metering; leakage reductions; exploring sharing water between flood- to drought-prone regions via bulk transfers; looking at alternative supply options; and working with farmers to ensure sustainable practices are employed.
The EA meanwhile committed to monitoring abstraction activity to make sure its in-line with licences; reviewing local drought plans with stakeholders and communicating how their area would be impacted by a fourth consecutive dry winter; making abstraction policy flexible to encourage farmers to abstract more over winter when river flow is higher; ensuring water companies follow and update their drought plans in readiness; plus, it continued to work on its long-term resilience plans across catchment scale.
Despite recent downpours, 2019 experienced drier than average weather. A dry spring and hot July were followed by high rainfall leading to widespread flooding in some parts of the country. However, the south east remains vulnerable to environmental drought.
Low rainfall since 2016 and dry weather patterns have resulted in limited access for farmers to water sources, especially in East Anglia.
The NDG reported that over the year, chalk streams and rivers dried up for longer time and over longer stretches than previously seen and warned that another dry winter could lead to longer reaches of dry and fragmented river channels.
The group said this would have detrimental effects on fish and wildlife as well as increased weed and algae growth.
Working with the National Farmers Union, the water industry and environmental organisations, the NDG and Environment Agency has called for collaborative work to sustain water resources and protect the environment.
The group said: "No one can confidently forecast whether all these actions will be needed next year or in future years, or which sector will see the greatest pressure, but we know that we must be ready for whatever scenario plays out."