NCSC chief wants 'more resilience' amid cyber threat
National Cyber Security Centre (NCSC) CEO Ciaran Martin has said it is vital the UK develops more resilience in the battle against cyber attacks amid concerns the water sector could be targeted.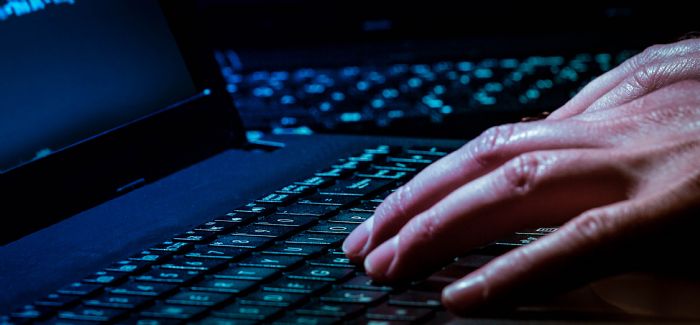 The UK and US issued a joint warning earlier this month over the threat of "malicious cyber activity" from Russia following the sanctions against the country, and Martin – who is reported as telling the recent CYBERUK 2018 conference that water, gas and electricity are potential targets – has repeated his claim from January that an attack is a question of "when, not if".
In a column for the Sunday Telegraph, Martin said it is an "urgent national priority" to protect "critical infrastructure, services and ourselves at all levels from cyber attacks" as well as cyber crime.
He continued: "Absolute protection is neither possible nor desirable; it's about having more resilience in the systems we care about the most, those where loss of service would have the most impact on our way of life."
The Telegraph reported that Martin was believed to be referring to power and water supplies, internet and transport networks, and the health service, which was subject to the Wannacry ransomware attack in 2017. The newspaper added that senior representatives of utility, transport and internet firms and the NHS have attended intelligence briefings with the NCSC.
Martin added: "We have said that it is a matter of when, not if, the UK faces a serious cyber attack. So last week we presented detailed plans to government departments about the priority areas where the NCSC will work with them, industry and law enforcement to improve the cyber resilience of the most important systems." 
Martin said a 21-page document issued by the UK and US this week "tells companies and public bodies how to identify and remove this hostile Russian presence" and said: "We should avoid the temptation to despair when we think about cyber attacks.
"There is cause for realistic optimism: the threats are there, but whether they're from Russia, criminals or anyone else, we are putting in place national-level defences as good as anywhere in the world. But we cannot do it alone. This week has shown that we have the partnerships at home and abroad to secure our digital future and we need a national-level effort from all parts of our community to make those defences as effective as they can be."
Water UK last year issued a set of guidelines to help its members counter the risks of a cyber attack on water and wastewater services, which can be accessed here. Defra has also issued advice.