Natural Capital Protocol offers 'route map' for water regulation
The first global Natural Capital Protocol, announced yesterday, provides a timely route map for the water sector's future environmental regulation, according to Robert Spencer, Director of Sustainability at AECOM.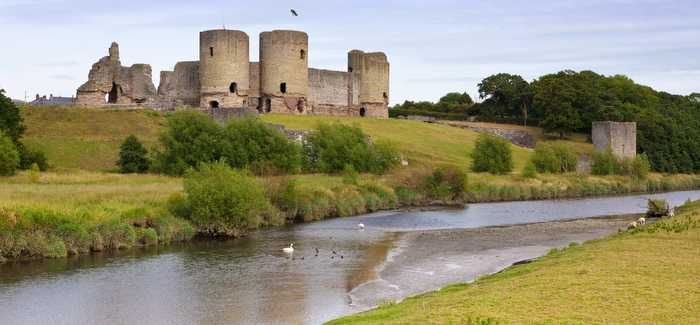 Spencer was talking as representatives from over 160 of the world's leading organisations met in London for the Protocol launch. Applicable globally and across multiple business contexts, the Protocol and accompanying sector guides provide a standardised framework for businesses to measure and value their direct and indirect impacts and dependencies on natural capital, and will help businesses make improved decisions by taking the environment into account.
"The Natural Capital Protocol is a momentous step forward for the natural capital agenda, bringing much-needed consistency to the market," said Spencer. "For the first time, businesses and organisations have a clear framework to guide them in measuring, managing and valuing their natural assets.
"For the water sector, the Protocol provides a timely route map to future natural capital regulation, which should help companies scale up their plans. Although many organisations currently measure natural capital at a site or catchment level, the next step is to develop and roll out a business case across their entire operations. Companies that incorporate natural capital into their plans now could be at a competitive advantage when anticipated regulation comes into play in the future."
AECOM is one of the 200-plus public and private sector organisations who make up the Natural Capital Coalition.  Anglian Water, Thames Water, Wessex Water and Yorkshire Water are also members.
The Protocol will provide a framework for businesses to measure and value their direct and indirect impacts and dependencies of the impact of natural assets and raw materials.
The Protocol can also assist companies in supporting a social license to operate, realising efficiency gains and identifying future legislation.
Freely available under a Creative Commons license, it was developed by the Natural Capital Coalition development team, with over 450 organisations contributing to the project over a course of two years. At the same time over 50 leading businesses led the Protocol, including Dow Jones, Shell, the Coca-Cola Company, Kering, Hugo Boss, Yorkshire Water, Nestle Interface, Olam and Nespresso.
Mark Gough, Executive Director of the National Capital Coalition said: "The Natural Capital Protocol will allow all businesses around the world to realize the benefits of including nature in their decision making. It has been amazing to see how a community can come together at a time of need and collaborate to produce something for the common good. Now we have a standardized framework, it is time for action."
Liz Barber, Group Director of Finance and Regulation, Kelda Group (Yorkshire Water), who sits on the Board of the Natural Capital Coalition, said: "It is increasingly apparent that traditional financial accounting practices are failing to recognise all relevant business impacts and risks. The natural capital protocol is a real world first in bringing structure and a standardised common framework for natural capital assessment."
The Coalition is undertaking the process of developing separate sector guides work with the Protocol. The Protocol has made it clear that it would welcome dialogue with sector-specific initiatives.