Nationalising English water companies may cost £90BN - report
The renationalisation of the water industry in England could cost £90BN, according to a report by the Social Market Foundation (SMF).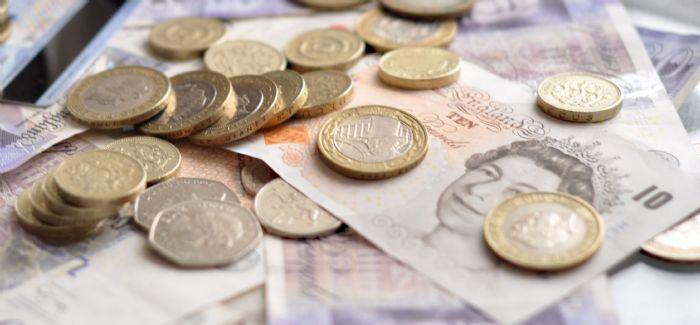 The think tank warned that Labour's proposal to buy private water companies with borrowed money could entail a 5% increase in government debt levels at the suggested £90BN "takeover value".
The SMF also said the government would have to meet the sector's long-term investment requirements, which it estimated at more £100BN over the next 25 years based on 2016/17 prices.
The report was produced independently by the SMF, using publicly available information and sources, but was commissioned by Anglian Water, Severn Trent, South West Water and United Utilities.
SMF said in the report: "The research draws on a range of existing academic studies, as well as publicly available data from Ofwat, the London Stock Exchange and the annual accounts of the water companies. The report seeks to provide an overview of the likely implications of nationalisation on public sector debt levels, and to provide points for discussion with respect to the ongoing impacts of nationalisation for public sector net borrowing.
"We emphasise that this report is not a full assessment of the merits and drawbacks of a nationalised versus a privatised water industry; our focus here is to consider the costs that the government could initially face if it wished to purchase the companies from their current owners."
Opinion polls in recent months have found suggested there is strong public support for nationalisation, but Water UK, which represents the industry, said the report showed there were clear dangers in following that path.
Water UK Chief Executive Michael Roberts said: "This independent report should give real pause for thought to those who favour nationalising the water sector. It risks adding significantly to the national debt, with serious harm to the wider economy and future investment.
"The £90BN spent on nationalisation would be the same as what is spent on education or the salaries of every doctor, nurse and other NHS employee twice over. Taxpayers would also bear the brunt of paying another £100BN for infrastructure investment.
"Water companies have a strong track record delivering real results over the past three decades. They've invested £150BN, reduced leakage, improved drinking water quality, and helped improve our environment. We have a service to be proud of – let's not risk undoing what's been achieved."
Environment Secretary Michael Gove last week told Ofwat he is prepared to give the regulator more power to take on water companies over "excessive profits" and "financial structures based in tax havens", but he has also spoken of the benefits brought by privatisation.