Nationalisation plans risk significant funding shortage - Water UK
Water UK chief executive Michael Roberts has said Labour's plans to nationalise the water industry in England would undo years of improvements and risk losing essential funding for the future.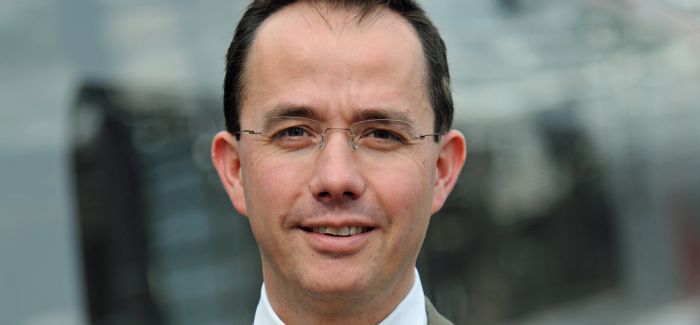 Roberts was speaking during a debate with Labour's shadow water minister Luke Pollard, whose party recently set out more details about their plans to nationalise the industry if they win power.
Speaking during the event, which was co-hosted by Water UK and the New Statesman magazine on Tuesday 9 October and titled 'Public vs Private: Is the water industry working for consumers and the environment?', Roberts said: "Nothing we have heard so far on the proposals for nationalisation in England give any clue about how the environment would be protected, how water quality would be maintained and improved, how leakage would be cut or how the big challenges of climate change and population growth on the future supply of water would be dealt with.
"Instead of building on nearly 30 years of improvements, made possible by bringing in billions of pounds of private investment to undo the problems created by nationalisation, there's a real danger that we go backwards to a world where decisions are driven by political short-termism rather than the needs of customers and the environment.
"Putting water back in the same constrained public sector funding pot as health, education, housing, defence, transport, policing and the rest would relegate water companies to taking part in an annual competition for the Chancellor's support, hoping they would somehow be higher up the list of priorities for taxpayers' cash than other issues which might be more attractive to ministers.
"It's what happened before when companies in England were publicly owned and it's an issue today in Northern Ireland where, due to current public expenditure constraints, there's a big gap between the money Northern Ireland Water needs for vital new water mains and upgraded wastewater treatment plants, and the money they get from government.
"The bottom line is that water companies, private or public sector, need the confidence that they will be adequately funded. There is a fundamental risk that nationalising the water industry in England would potentially cause far greater problems than any it is supposed to solve."
Pollard, standing in at the debate for Shadow Secretary of State for Environment, Food and Rural Affairs Sue Hayman, argued that nationalisation would deliver a fairer industry for consumers.
Asked whether Labour's policy was ideological, he said: "It is a common-sense proposal reflecting the growing sense of unfairness about the way our economy is run. More regulation has not delivered the fair deal consumers need."
He added: "Consumers need a better deal. We need to shine a spotlight on the sector to deliver better value for money and reduce the carbon footprint of the sector."
Pollard was questioned on Twitter as to how Labour would ensure that the necessary investment in infrastructure is maintained as the economy fluctuates.
He replied: "We want to see investment in upgrades and so want some money sent to shareholders to maintain investment and also encourage private investment in large infrastructure projects (Thames Tideway for instance)."
In his opening speech, Pollard had also said the UK has higher consumption levels than most of Europe and change is required, and tweeted that "consumers need big solutions not just tinkering at the edges" amid the major challenges posed by climate change.