Nationalisation debate a valuable wake-up call - Defra's Dr Catovsky
Defra's Dr Sebastian Catovsky has said the renationalisation debate may be "the wake- up call the sector needed".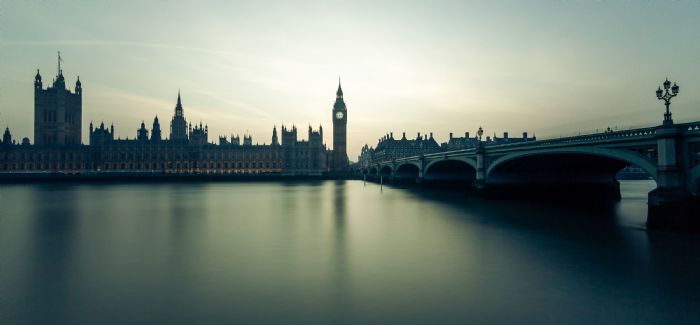 Dr Catovsky, who works as deputy director of water services at Defra, was speaking at the Westminster Energy, Environment & Transport Forum keynote seminar yesterday (14 June).
He said trust and transparency had become central issues for the water companies, which have come under pressure after Labour pledged to renationalise the industry.
Discussing the debate around privatisation, he told the 'Future prospects for the water market and development towards PR19' seminar: "We really haven't had it for a long time. Actually it's coming quite quickly at us and it's taken a little bit of time for the sector to get to grips with the key issues."
He discussed the benefits privatisation has brought, including "significant advances in investment, improvement in services, a better environment", and noted that overall customer satisfaction is high.
However, he added: "The real challenge facing the sector at the moment, and something the Secretary of State [Michael Gove] highlighted earlier this year, is really understanding how the private model has worked and how much money shareholders and water companies have made.
"It's been really difficult to find out. There's all sorts of numbers out there and it's not very transparent to people."
He said this affects trust and customers' views on whether they are getting value for money.
On the Moody's data showing the returns shareholders have been making, he said: "You see spikes over time and that's generally related to when companies have been gearing up, so taking on high levels of debt.
"Obviously a lot of what Ofwat is doing is going to be looking at that so those levels come back down to what people would consider reasonable returns." 
In April, Ofwat set out an agenda of reforms to restore trust and launched a consultation on new measures for PR19 that could see customers share the financial gains made by water companies with high levels of debt.
Dr Catovsky said "the Government very much supports Ofwat in their endeavours" and welcomed the fact several companies have already started to respond, citing those that have taken action on Cayman Island holdings and pledged to reinvest funds back into the business.
"Even before the Ofwat process has concluded, we're already starting to see quite a lot of change in the sector," he said. "I suppose this was the wake-up call the sector needed to look inward at what it needed to do to improve trust and transparency."
He said he considered transparency to be the single most important issue, explaining: "Helping people understand where their money is going is probably the biggest thing we can do."