National Drought Group says lack of rain 'causing impacts'
The National Drought Group (NDG) has warned it "could be some time before the water resources situation returns to normal ranges".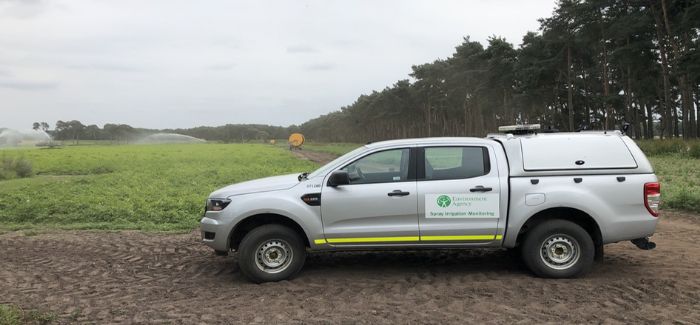 The NDG brings together government departments, water companies, NFU, environmental groups and others to prepare for and mitigate the impacts of dry weather by coordinating action to maintain water supplies and protect the environment.
The group met on 25 July, chaired by Environment Agency executive director Harvey Bradshaw, to assess the latest water resource situation and actions being taken to reduce the impact of drought conditions this summer.
Some parts of England have experienced a lack of rain since winter 2016/17, which it said is now causing impacts for agriculture and the environment. While June's rainfall provided some relief after a very dry spring, it has not replenished low groundwater levels in east and south east England.
The NDG noted that it may take some time for resources to return to normal levels and acknowledged the growing concern over the potential impacts of prolonged dry weather on the environment and the cumulative effect from last year.
In parts of England, water supply concerns could affect the irrigation of crops this summer. The Environment Agency continues to balance farmers' needs with those of wildlife and other water users.
Despite the lack of full recovery in the water resources position, most water companies have good reservoir storage for the remainder of this year. Further to this, water companies set out the actions they are taking including promoting customer campaigns, leakage reduction and collaborative actions to facilitate access to water for others.
The Environment Agency confirmed that it will sustain its enhanced activity to ensure water users and the environment get the water they need, with actions including reviewing the groundwater and surface water position to consider if more water could be made available during peak demand by the means of flexible abstraction and rapid trading as well as challenging water companies to help protect and reduce the impact on environmentally sensitive water courses like chalk streams.
The regulator is also seeking to manage down demand, including working with Waterwise on water efficiency guidance for irrigators to use this summer.
The NDG confirmed that there is no threat to essential water supplies but added: "A continuation of below average rainfall will prove challenging for farmers and increase environmental stress in areas where groundwater levels are lower than expected at this time of year.
"We urge everyone to use water wisely to help protect the environment and to conserve water supplies."
Read our in-depth feature on how the water company of the future can reduce abstraction here