MUS gets water network alliance deal with Welsh Water
Morrison Utility Services (MUS), the UK's largest dedicated utility service provider and part of M Group Services, has been awarded a new four-year water network alliance contract with Dwr Cymru Welsh Water.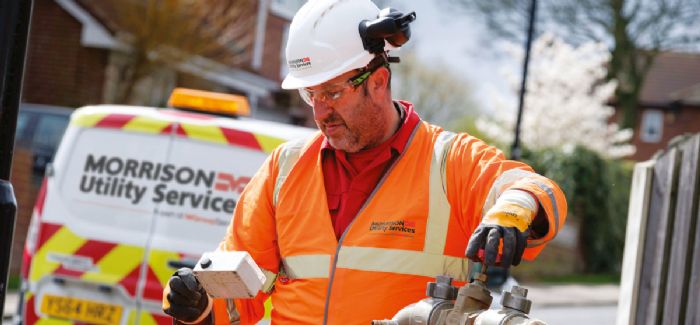 The contract, which begins this month, includes the option of a three-year extension.
Work will include repair and maintenance of clean water network assets, new water main connections, metering, zonal water cleansing, mains renewal and provision of services to developers for non-household customers across the whole of the Welsh Water footprint.  
The alliance model will support Welsh Water to deliver leading water company services to customers and build a resilient network that eliminates interruption of supply and enhances water quality.
Ian Christie, managing director of water services at Welsh Water, said: "The network alliance is critical to ensuring we further improve our service to customers and the costs savings it presents will help us to meet the challenging efficiency targets we have been set to meet our long-term plans. 
"We have challenging targets for leakage, interruptions to supply and acceptability of water to our customers that can only be met through adopting a more collaborative approach. Bringing key maintenance activities together and establishing joint decision making alongside Morrison Utility Services as our partner to meet our customer expectations is an exciting opportunity for both organisations."
John Edwards, MUS executive director, added: "This agreement represents a significant contract win for Morrison Utility Services and we look forward to building a strong and collaborative relationship with Dwr Cymru Welsh Water. During the tender process we demonstrated our ability to work in a collaborative manner whilst offering real value for money and depth of experience.
"Our commitment is to deliver safe, cost-efficient and innovative water network services, aligned with best-in-class customer service, which will enable Dwr Cymru Welsh Water to outperform its business plan performance."