Murphy wins contract for Huddersfield sludge project
Murphy & Sons Ltd has been awarded a £57M contract by Yorkshire Water for a new energy and recycling facility in Huddersfield.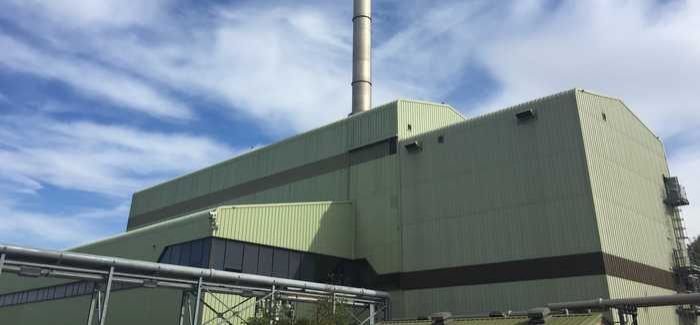 The sewage sludge incinerator at Brighouse will be demolished to make way for the new facility
Murphy will use its engineering expertise to deliver the design and build of Yorkshire Water's new facility, including new anaerobic digesters; a new sludge reception plant; sludge thickening plant and storage; CHP and dual fuel boilers; sludge dewatering and lime treatment; cake storage and a new liquor treatment plant.
The new facility is a key strategic investment for Yorkshire Water, as part of their ongoing blueprint to supply safe drinking water and handle waste water for their five million customers. Work has already started this month on the design and is set to finish in May 2021.
Murphy's CEO John Murphy said: "We're delighted to be working with Yorkshire Water on this important project. We are confident that using our ever-growing engineering expertise and working closely with them, we will deliver a solution which provides outstanding value for their customers. We pride ourselves on being able deliver solutions that improve peoples' lives, and look forward to doing just that on this project".  
Yorkshire Water's communications advisor Mark Allsop added: "This scheme supports our commitment to invest in renewable energy and benefit the environment as we look at ways of reducing carbon emissions.  Anaerobic digestion is a fantastic technology, heating up sludge to produce a bio-gas which is used to generate electricity. The new facility is expected to be ready to open by mid-2021."
The project will draw on the breadth of Murphy's self-delivery capabilities, including specialist ground engineering, plant and process engineering capabilities, to deliver the best solution for the project.
Murphy's water sector director Stuart Rothery commented: "This is a great example of our strategy in action. Building on our strengths and in particular, the process engineering expertise we acquired in 2017, we're now in a position to really generate value for our UK clients by offering an integrated in-house service for complex water and wastewater design and construction."