Murphy gets contract for Stillorgan Reservoir upgrade
Irish Water has awarded the contract for the design, construction and commissioning of a new covered storage reservoir at Stillorgan to J. Murphy & Sons Limited.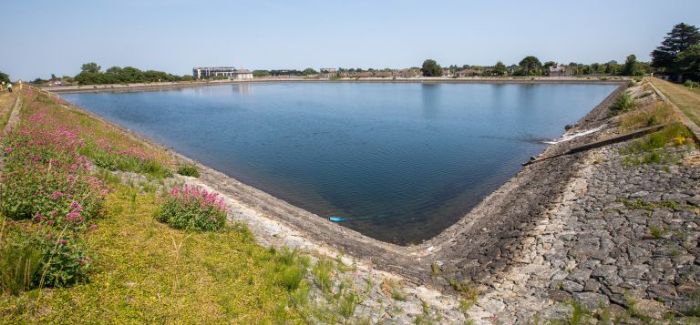 Construction is set to begin in early 2019 on the project, which will see an investment of approximately €80 million on the new reservoir as a long-term measure to protect and improve the water quality.
The project is part of a €200 million investment in the Vartry Water Supply Scheme and is expected to be completed in 2022.
The existing Stillorgan Reservoir has supplied drinking water to the community for over 150 years.  The reservoir is one of the last remaining of its kind in Europe, where treated drinking water is left exposed to the elements, leaving it vulnerable to the risk of contamination from wildlife, animal waste or airborne material and could be polluted by people accessing the water.
John Prendeville, project manager with Irish Water, said: "The upgrade of the Stillorgan Reservoir to covered storage is a priority for Irish Water. I am pleased to confirm that a contract has been awarded to commence work on this vital project. The Stillorgan Reservoir has served the community for over 150 years, and this project will ensure that Irish Water will safeguard the water for the future.
"The size and scale of this project is very significant. One of the three existing reservoirs at the Stillorgan site will be drained down and the construction of a new covered reservoir will be completed within the drained-down area. 
"Once the new covered reservoir is operational, the other two open reservoirs will be drained and landscaping of the site will take place. The new covered reservoir will have the capacity to support future growth to 2031. The remainder of the site will be retained for future water services infrastructure to secure the long-term supply of drinking water for the community."
Irish Water has already invested €3.4 million to improve the disinfection of drinking water stored in the Stillorgan Reservoir, enabling the removal of the Stillorgan Reservoir from the EPA's Remedial Action List.