Multi-liner sewer rehabilitation project hailed a success
A multi-disciplinary team of drainage engineers from Lanes Group has completed the lining of a drainage pipe nearly one kilometre long on behalf of a contractor working for Scottish Water.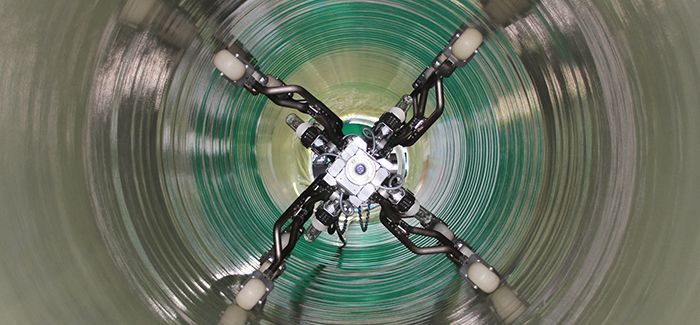 The project involved installing five separate liners, one of them 200 metres long, in a surface water pipe across farmland near Kelso in the Scottish Borders.
Drainage and utilities specialist Lanes was commissioned to carry out the lining works by ABV, a joint venture of Amey and Black & Veatch, an infrastructure development alliance partner with Scottish Water.
Lanes business development manager David Beveridge said: "This was a difficult task that drew on the expertise and experience of teams from across Lanes.
"Working in partnership with ABV and Scottish Water, we delivered a complex lining project on time and on budget, to the high quality expected by Scottish Water, and with no incidents reported.
"By using our latest ultraviolet (UV) light cured in place pipeline (CIPP) technology, we could line the pipe in the shortest possible time, with least disruption, and with the most sustainable outcome for our client."
The task given to Lanes was to line an 876m-long and 300mm-diameter perforated surface water pipe running across fields from the village of Stichill towards the town of Kelso.