MPs urge water firms to help prevent microbead pollution
MPs are urging water companies to work with the government and the Environment Agency to help find solutions to microplastic pollution.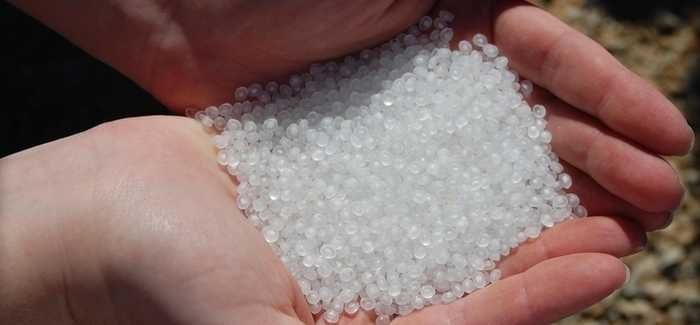 Prevention at source, by reducing the number of microplastics flushed into the oceans, is the "most viable" option, according to the Environmental Audit Committee (EAC).
However, in a report, MPs insisted that microplastics could also be captured through effective waste and water sewage treatment processes, which "currently do not require the monitoring of microplastics".
"We received evidence from water companies that there are no specifically designed sewage treatment processes to capture very small particles," the report said.
All water companies highlighted to the EAC that there is currently "no agreed methodology" for taking plastic pollution measurements.
Water UK said, the water industry has "no current experience or technologies" to separate out microplastics, and that treatment of microplastics by the water industry has "never been explored".
A key challenge for the water sector is to separate the microplastics from the organic content on available operational scale and at reasonable cost. Water UK said a "significant investment" would be needed to add any additional filtration to pump effluent or sludges against a series of fine mesh.
MPs also wrote to the Environment Agency, which stated that it "does not currently explicitly consider microplastic in its environmental permits to discharge liquid effluent or wastewater to surface water or onto the ground".
The Environment Agency and the government agreed that a greater understanding of the sources and environmental impacts of microplastics would be needed, before any investment was made in new filtration systems.
Environment minister George Eustice said: "Filtration goes through various phases and filters out more and more of the plastics. Frankly, it is incredibly difficult and a big undertaking to filter microbeads out, because you need quite expensive sand filtration systems.
"It is therefore probably easier to try to stop putting them in the sewer in the first place, rather than putting them in and trying to work out how to take them out."
The government told the EAC that it had not been in contact with any water companies but was "open to the suggestion". "We will want to digest this evidence digest and take it on board to see whether lessons can be learned," said Eustice.
"If there are issues that we should build into the pricing plans that Ofwat is looking at in the future, we can do that, if it can be done in a cost-effective way."
Current research suggests microplastic pollution causes "significant harm" to the marine environment. It is potentially more damaging than larger pieces of plastic, because it is more likely to be eaten by wildlife, and has a greater surface area which can transfer chemicals to and from the marine environment.
"We recognise the heavy investment needed in this area, and that there is difficulty in filtering microplastics," the EAC concluded.
"Therefore, we recommend that the government and Environment Agency work with water companies to understand what feasible options there are to monitor and ultimately reduce microplastic pollution."
-This article first appeared on Utility Week.